After spending roughly half his account of Jesus describing the first three years of his ministry, the gospel writer John turns his attention, from Chapter 13 onward, to the most important week of our Lord's life: the week leading up to his crucifixion.
As John's description of this week begins, we find Jesus observing Passover with his disciples—a natural enough place for a first-century Jewish rabbi. And yet, John tells us, this is no ordinary Passover Feast. At this time, Jesus "knew that his hour had come to depart out of the world to the Father"; he knew "that the Father had given all things into his hands, and that he had come from God and was going back to God."1
It is within this context, in anticipation of his imminent atoning death, that Jesus performs one of his most memorable acts: he assumes the posture of a humble servant and washes his disciples' feet.
A Display of Humility
John's straightforward narration paints a vivid and powerful picture:
Jesus . . . rose from supper. He laid aside his outer garments, and taking a towel, tied it around his waist. Then he poured water into a basin and began to wash the disciples' feet and to wipe them with the towel that was wrapped around him.2
Some of us have perhaps heard this passage interpreted as a lesson in humility—which, of course, it is. As one can imagine, the realities of foot travel on Palestine's unsurfaced roads were unpleasant. In dry weather, travelers' feet would become dusty, and in wet weather, they would squelch through the mud. Because people wore open sandals, their feet at the end of a journey would be in sore need of attention—and so houses customarily provided water pots at the door, often attended by a servant who would take the water, wash the feet, and let the people in for the meal.
Jesus' foot-washing is much more than an example of selfless service; it is also the story of Jesus' final submission to death—a kind of parable illustrating the great principle of lowly self-sacrifice that finds its ultimate expression in the cross.
Jesus' actions here, then, are remarkable in several respects. We see the glorious Creator of the universe take the water he himself had created and stoop to wash his own creation. We also see the patient teacher kneel to wash the feet of his feuding followers—for, as Luke tells us, the disciples had just been disputing pridefully about which of them was the greatest.3 Additionally, and perhaps most surprisingly, we see the Lord washing the feet of the man who, as John points out, Jesus knew would betray him: Judas Iscariot.4
Such humility is certainly admirable—wondrous, even! It is well worth emulating. If we stop there, however, we will find ourselves settling for mere moralism. We will miss the fact that this passage has something more glorious by far to show us about Jesus.
A Provision of Clarity
In fact, Jesus' foot-washing is much more than an example of selfless service; it is also the story of Jesus' final submission to death—a kind of parable illustrating the great principle of lowly self-sacrifice that finds its ultimate expression in the cross.
Earlier in John's gospel, Jesus had spoken about the need for spiritual birth,5 spiritual living water,6 and spiritual bread—that is, he who is the Bread of Life.7 Now, he is addressing the issue of spiritual cleansing. He is not merely washing his disciples' feet; he is symbolizing that cleansing which is provided in the blood he is about to shed:
He came to Simon Peter, who said to him, "Lord, do you wash my feet?" Jesus answered him, "What I am doing you do not understand now, but afterward you will understand." Peter said to him, "You shall never wash my feet." Jesus answered him, "If I do not wash you, you have no share with me." Simon Peter said to him, "Lord, not my feet only but also my hands and my head!" Jesus said to him, "The one who has bathed does not need to wash, except for his feet, but is completely clean."8
Peter, perhaps unsurprisingly, misunderstands Jesus. He is aware of the incongruity of the situation, but he misses the point: Jesus is saying, essentially, "Unless by means of my entire work of humiliation—of which this foot-washing is only a part—unless I cleanse you from your sins, you do not share with me in the fruits of my redemption work."
It's not about water and a basin; it's about the blood of the cross—the very cross that, John has carefully reminded us, is at the forefront of Jesus' mind as he rises up from the table.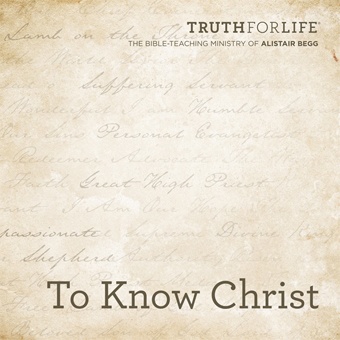 Listen to the sermon Humble Servant
Listen Online
An Expectation of Activity
Only in light of this greater understanding of Jesus' humility can we appreciate the implications of his instructions to the disciples: "If I then, your Lord and Teacher, have washed your feet, you also ought to wash one another's feet. For I have given you an example, that you should do just as I have done to you."9 (It's significant, incidentally, that he doesn't say to "do just what I have done for you"; instead, he says, "do just as I have done for you"—and in that "as" is all of the symbolism and nature of humble service.)
If we understand straightforwardly that the central focus here is on humility—that God, in Christ, looks for humility to be a hallmark of our Christian experience, and that there is a blessedness that attends the life of humble service—then we're on the right track.
Even more vital, though, is the realization that humility should flow not from a desire for recognition or commendation (which is its own form of pride), but from our having undeservedly benefited from the humility of Christ himself. As Paul writes in his letter to the Philippians,
Have this mind among yourselves, which is yours in Christ Jesus, who, though he was in the form of God, did not count equality with God a thing to be grasped, but emptied himself, by taking the form of a servant, being born in the likeness of men. And being found in human form, he humbled himself to the point of death, even death on a cross. Therefore God has highly exalted him and bestowed on him the name that is above every name, so that at the name of Jesus every knee should bow, in heaven and on earth and under the earth, and every tongue confess that Jesus Christ is Lord, to the glory of God the Father.10
Name above All Names
by Alistair Begg and Sinclair Ferguson
Purchase Book
---
Other articles in this series:
© 2018 Truth For Life, The Bible-Teaching Ministry of Alistair Begg. All Rights Reserved.
1) John 13:1, 3, 2) John 13:3–6, 3) See Luke 22:24, 4) See John 13:11, 5) See John 3:1–8, 6) See John 4:7–15, 7) See John 6:35, 48, 8) John 13:6–10, 9) John 13:14–15, 10) Philippians 2:5–11; emphasis added.
---