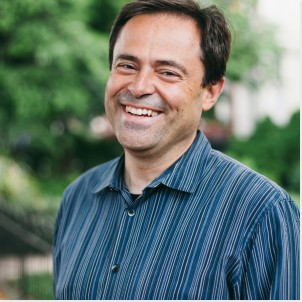 February 09, 2015
Mark Dever serves as the senior pastor of Capitol Hill Baptist Church in Washington, DC. A Duke graduate, Dr. Dever holds a M.Div. from Gordon-Conwell Theological Seminary, a Th.M. from The Southern Baptist Theological Seminary, and a Ph.D. in Ecclesiastical History from Cambridge University. He is the president of 9Marks Ministries and has taught at a number of seminaries. Dr. Dever has authored several books and articles, most recently, The Compelling Community and The Church: The Gospel Made Visible. Earlier books include What is a Healthy Church?, The Gospel and Personal Evangelism, Nine Marks of a Healthy Church, The Deliberate Church, Promises Kept: The Message of the New Testament, and Promises Made: The Message of the Old Testament. He and his wife Connie live and minister on Capitol Hill. They have two adult children.
Continue reading …
Topics: From the Archives
---

February 01, 2015
It was on February 27, 1995 when Truth For Life began airing its 25-minute daily program on seven radio stations. Today, Truth For Life can be heard in every major radio market across the U.S., and also in select Canadian markets, through 1,655 radio outlets.
Continue reading …
Topics: Ministry Updates
---