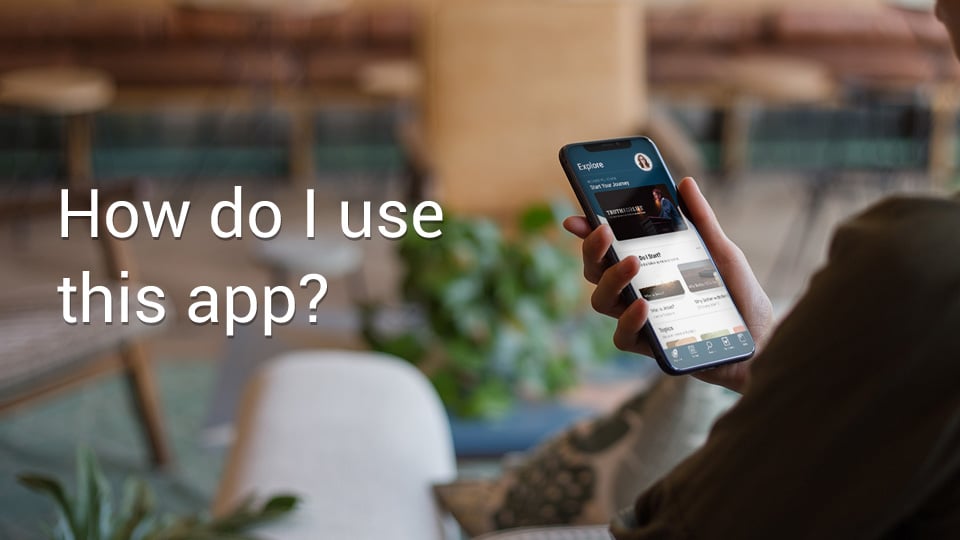 How do I begin learning about the Bible using this app? There are two ways:
Daily Program
A new 25-minute Bible-teaching program featuring Alistair Begg is released every day and you'll find it at the very top of your app. Just tap the PLAY button to listen.
Alistair teaches directly from the text of the Bible. The pattern for the daily program is for Alistair to read a section of Scripture and then to explain what it means, why it matters, and how it relates to everyday life.
Generally, the daily programs are sequential and form a multi-day teaching series. The series are either a study in a book of the Bible or are topical, drawing from several books of the Bible.
A series may be short—only a few days in duration—or may last a couple of weeks. Each daily program in a series will pick up where the last one left off until the series is complete.
Some programs are audio only. For others, you can select the video option.
Select Your Own Study
If you'd like to learn from a teaching series at your own pace, as an alternative to the Daily Program, you can search and select a teaching series by pressing the Browse option in the bottom bar of this app. All are free to access and come in either a video or audio format.
There are hundreds of series available to choose from—including studies in books of the Bible and studies that are topical. Most studies are comprised of several messages that are sequential. Simply begin with the first message and work your way through the messages in order, at your own pace.
To search through the menu, select Browse at the bottom of your screen, scroll down to Topic Categories, select a topic that interests you, and search through the teaching available on that topic.
Additional App Features
Daily Devotional: Your app also has a daily devotional. This is a brief, thought-provoking written message that provides encouraging commentary from a specific passage in the Bible.
One-Year Bible Reading Plan: Your app will also give you four Bible selections to read each day if you'd like to work your way through the entire Bible in one year. You'll find these selections just below the daily devotional.
---