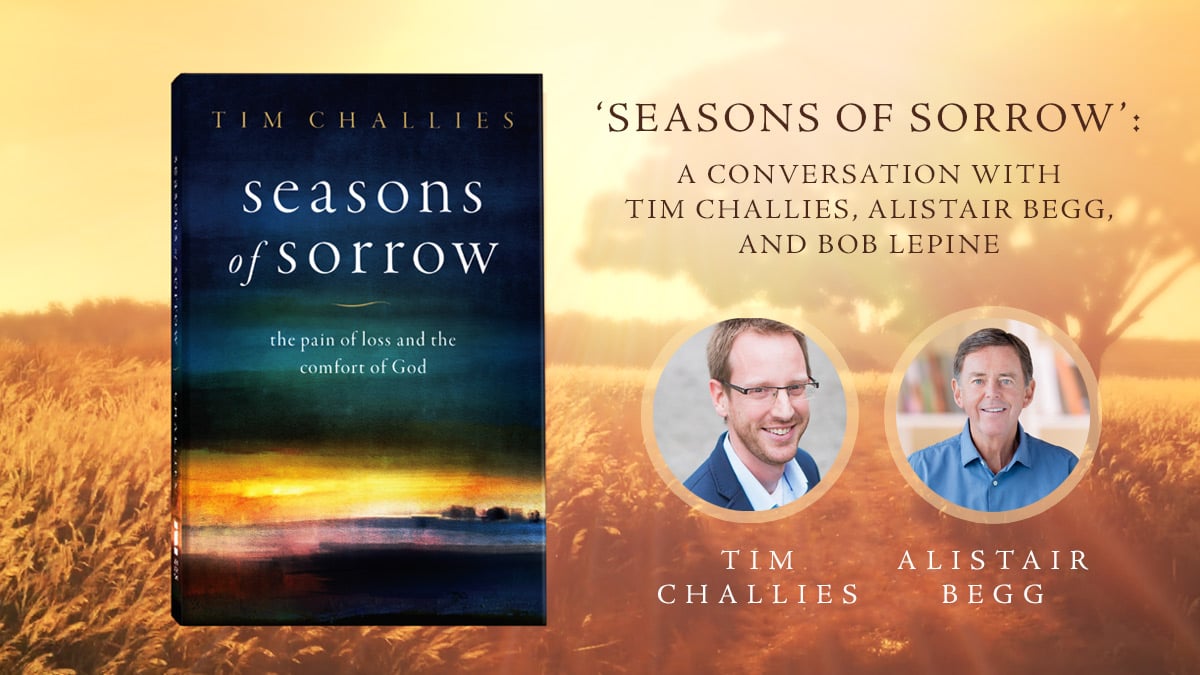 On November 3, 2020, Tim and Aileen Challies received the shocking news that their twenty-year-old son Nick had died. Tim, an author and blogger, began to process his loss through writing, which eventually led to the book Seasons of Sorrow: The Pain of Loss and the Comfort of God. During this launch event, Tim reads a brief excerpt from the book and then has a discussion with Alistair Begg and Bob Lepine about God's purpose in and through our sorrows, reminding us that lasting comfort is something that only He can provide.
---
"Tim Challies has taken us into his confidence by writing with such self-searching honesty. It is a painful pleasure to be invited into these sacred moments of grief and to be helped by the reminder that God is too kind ever to be cruel and too wise ever to make a mistake."
—Alistair Begg on Seasons of Sorrow
For more information about the book or to order your copy, click here.
Additional Resources on Suffering and Sorrow:
---
---