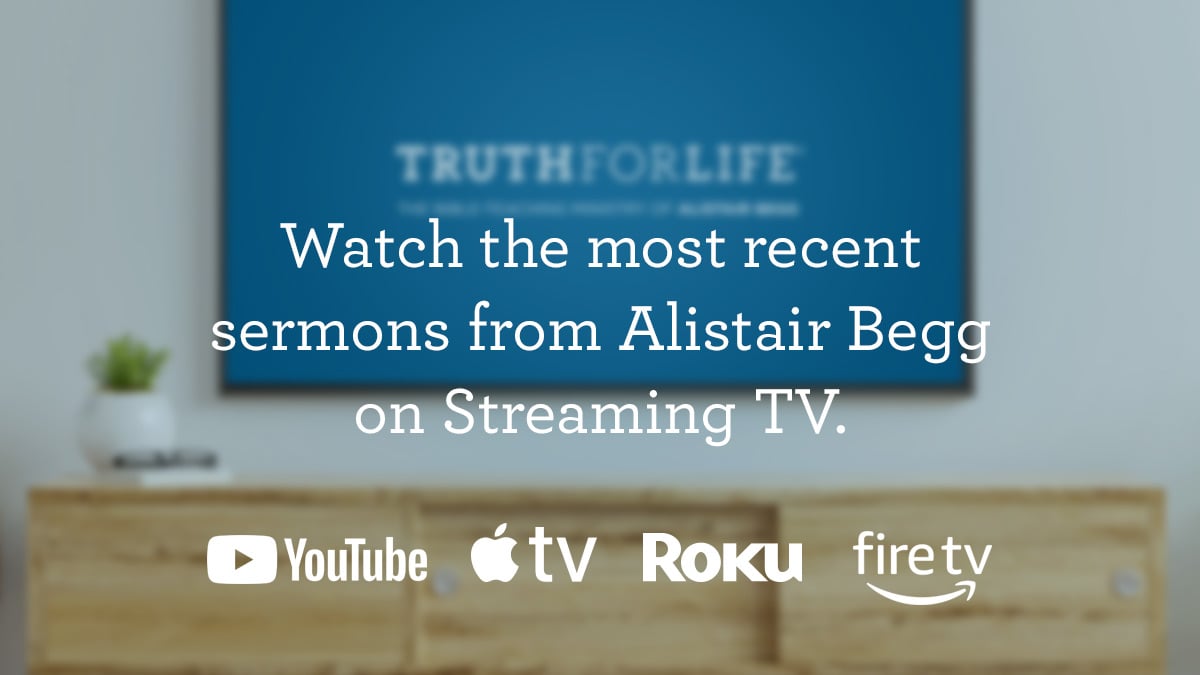 Do you have a streaming TV device?
You can now watch Truth For Life with Alistair Begg through our Roku, Amazon Fire TV, Apple TV, and YouTube channels. There, you can:
Watch the weekly Sunday sermon in HD video.
Listen to the latest daily program at your convenience.
View past sermon series that are available on video.
Search for "Truth For Life – Alistair Begg" on your device and subscribe to our app. It's that easy!
---