At Truth For Life, it's our passion to teach the Bible so that unbelievers will be converted, believers will be established, and local churches will be strengthened.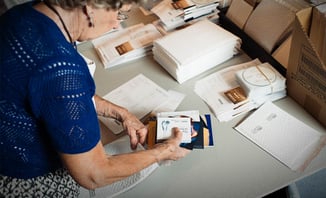 To help you grow in your faith, we search diligently throughout the year to select a wide range of helpful Bible-teaching resources to offer you. The monthly giving from listeners just like you offsets the costs of these quality books and USBs so that they can be made available with no mark up. And, we rely on a faithful team of volunteers who package and mail over 10,000 resources to listeners around the world every month to help keep our expenses low.
If you've benefited from a book, or USB, or from listening to Alistair Begg's teaching on the radio, become part of the Truthpartner team and sponsor this listener-funded ministry!
---