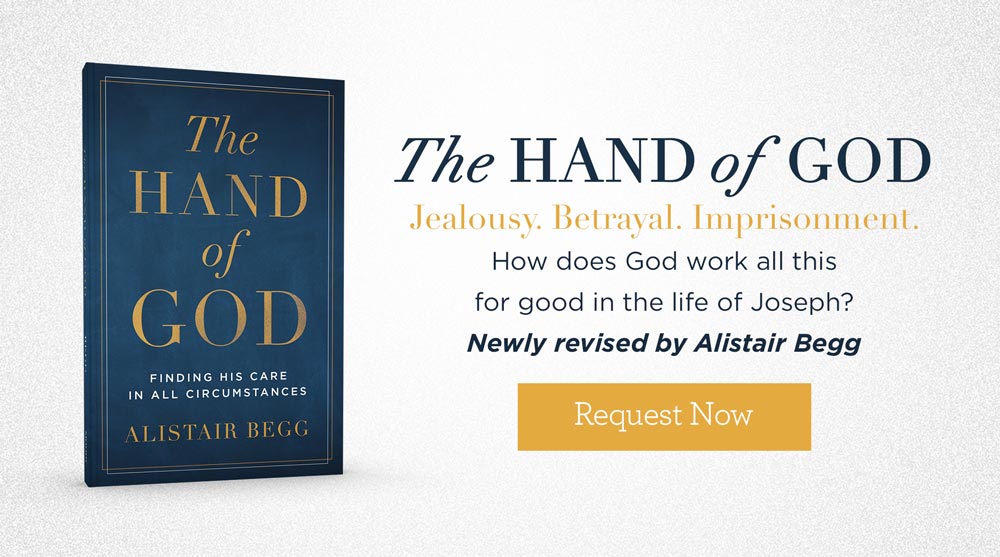 Bitter jealousy, familial strife, betrayal, and deceit—such conflict could all be pulled straight from today's headlines. All of this discord is also found in the extraordinary life of Joseph, as recorded in the book of Genesis. From the depths of a pit in the Canaanite wilderness to the height of prosperity in the palaces of Egypt, Joseph's life reflected resolute courage, character, and devotion to God in the face of despair, hopelessness and fear.
Do we embrace the challenging moments of our days similarly, trusting completely in God's sovereign plan? Does our outlook on life take root in the truth of who God is and what He has promised?
Alistair Begg's recently revised book The Hand of God: Finding His Care in All Circumstances explores how the epic saga of Joseph points to truths that can underpin our faith. "If we belong to Him and have committed our lives to Him," Alistair writes, "God is at work on our behalf! In believing this, we may learn to view difficulties and disappointments not as stumbling blocks, but rather as stepping stones along the path of God's providential care."
Learn to find peace in all circumstances by trusting in God's perfect timing and provision. Request this month's resource, The Hand of God by Alistair Begg.
---