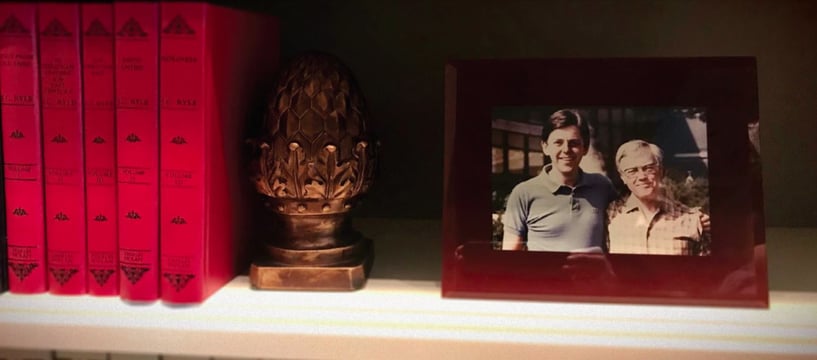 Dear Friend,
"Don't it always seem to go that you don't know what you've got till it's gone?" Joni Mitchell was referring to parks being replaced with pavements. Many of us have found the sentiment to be true in terms of our being unable to enjoy friendly gatherings, church services, mealtimes in local restaurants, and more. Even some who live alone have testified to feeling alone in their aloneness. On a recent morning, as I had begun to bemoan another lockdown day, I read Hebrews 13:6: "So we can confidently say, 'The Lord is my helper; I will not fear; what can man do to me?'" Although we may be in lockdown, Jesus is never locked out!
The absence of friends and loved ones seems to sting a little more than usual. Conversely, the unexpected arrival of a card or an email or a "Stevie Wonder" call ("I just called to say I love you") can brighten our day and put a spring in our step. I have been greatly heartened by the letters of condolence I have received since I mentioned the death of Derek Prime. I'm indebted to him for so much. He gave me my start in pastoral ministry even when his elders thought that I would be of little help to him. They were right, and still he took me on. He taught me by example what it means to be a servant of the Lord Jesus, His Word, and His people. My approach to pastoral ministry has been framed by his tutelage, and although he is no longer available to answer my questions, his photograph on my bookcase serves to keep me in check. I routinely ask myself in encountering a challenge or opportunity, "What would Mr. Prime do?" I referred to him as "Mr. Prime" when I was his assistant and continued to do so for years afterwards. I don't recall when I began to address him by his first name, but even then, my respect for him was undiminished. In next month's Banner of Truth magazine, if you are interested, you can read a tribute to his memory.
This month's recommended books, Discovering the Good Life and Aspects of Love, are written by two more friends of mine, both of whom are exemplary servants of God's Word. Tim Savage was with us last year at Basics, and William Philip will be joining us in '21 or '22. It is wonderful to think of the way we've been enabled to help you build a library of quality Christian writing. Generations yet unborn will be equipped by your legacy in this respect.
Truthpartners can request our monthly books as our way of saying thanks. If you have yet to come alongside us as a Truthpartner, let me extend an invitation to you.
Our team is beginning to reassemble after working from home for several weeks. I can assure you that we have missed each other's company and that we're thankful and delighted to be together once again.
On behalf of all of us and with our love in the Lord Jesus,

---