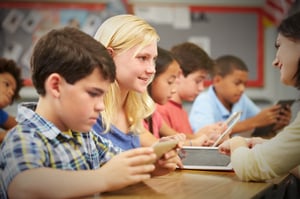 "Be assured that Truth For Life's teaching has a massive ripple effect. I'm a teacher and listen to the program each morning on the mobile app. I then take the messages I hear from Alistair and share them with over 150 middle school students each day – the best that I can in a public school, anyway. I also serve in a weekly club that helps over 40 middle-schoolers grow in their Christian faith. Thank you for teaching me and countless others around the globe as we strive to share the Word of God with others." – Pam from Florida
When you give monthly to Truth For Life, you'll never know how many lives you'll help reach with the Gospel.
Become a Truthpartner today.
---