Truth For Life now accepts donations via Paypal*. Paypal is a service that enables you to pay and make donations without sharing your financial details with organizations.
How to Start
In the One-Time tab, select "Donate Online with Paypal" in the Giving Method drop down menu. Fill out the amount you would like to donate, if you would like to receive our featured resource for the month and how you listen to Truth For Life. Once all the fields are filled in properly, click the button that says "Donate with Paypal"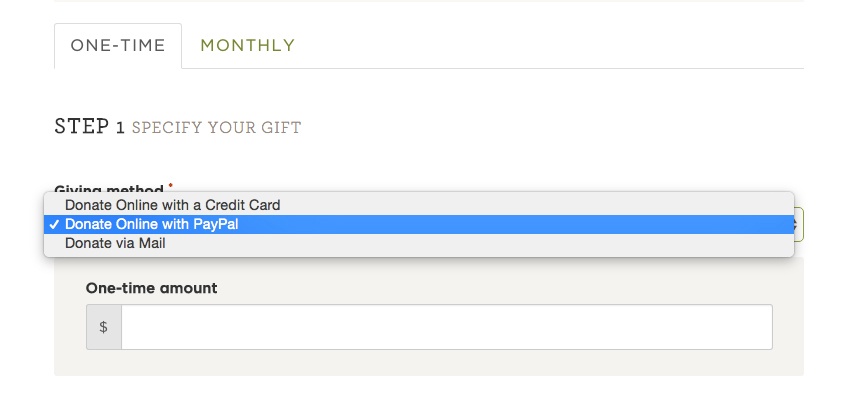 2) Log into Your Paypal Account
You will be redirected to the log in screen for Paypal.com. Sign in with your email and password for your Paypal account.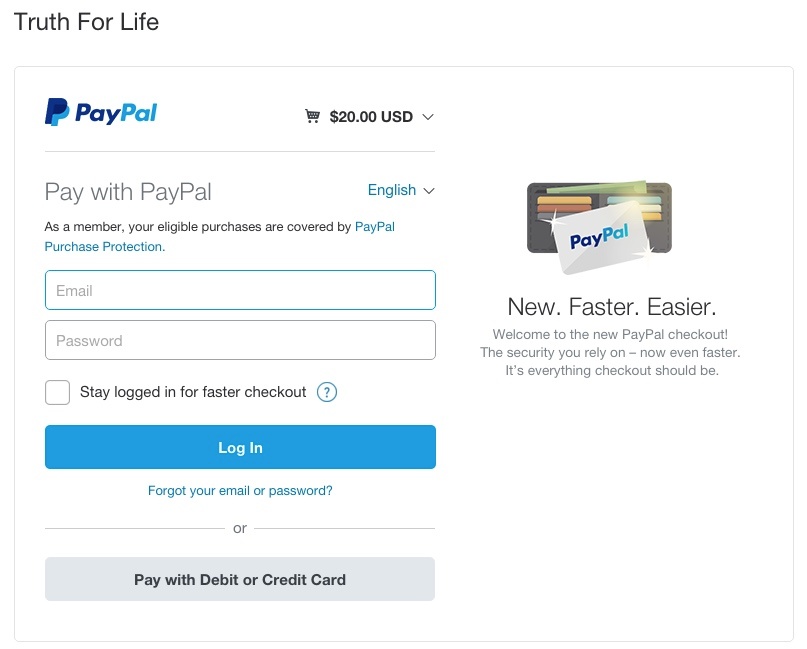 3) Confirm your shipping address and donation
Once logged in, confirm your donation amount and ship to address. The ship to address on your Paypal account is where we will send the featured resource (if requested) and tax receipt. Please make sure the address is up to date. Once everything is confirmed, click "Pay Now"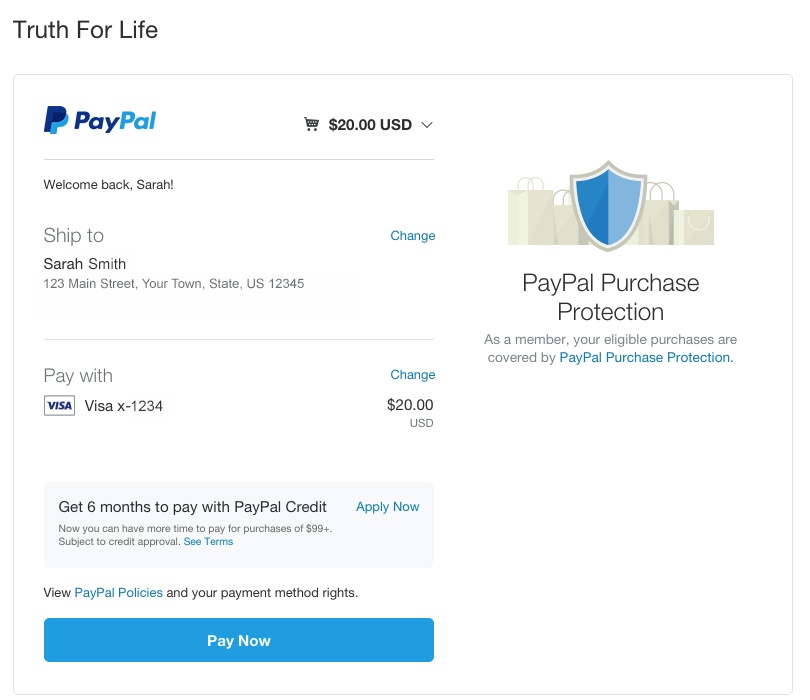 4) Thanks for your donation!
Your receipt will appear confirming your donation, ship to address, and if you requested the resource. A receipt will also be emailed to you. Please print these off for your records.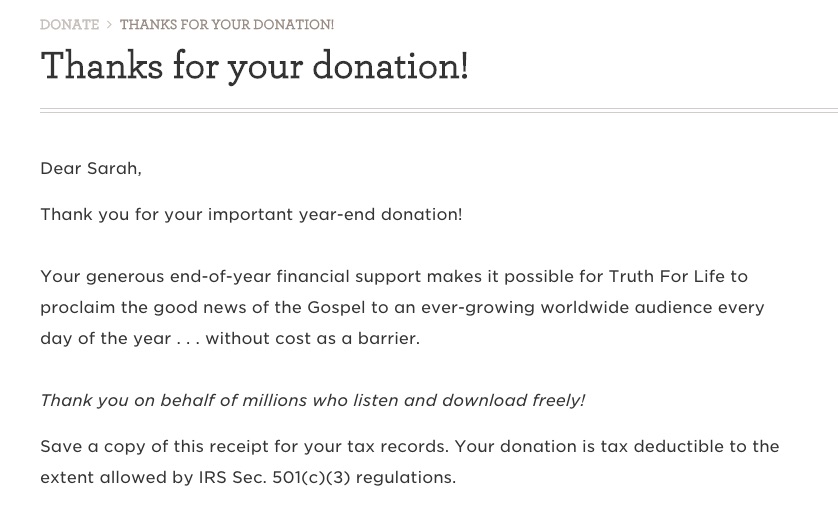 *At this time we are unable to process automatic monthly donations for Truthpartners via Paypal.
---