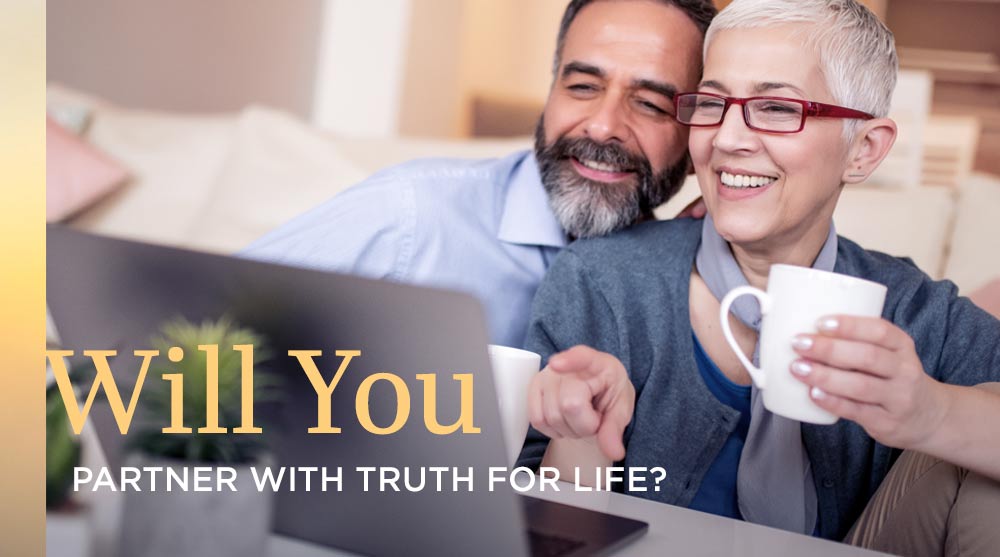 The opportunity to bring the Gospel message of hope and peace to people around the world during this pandemic has been an exceptional privilege! In fact, Truth For Life continues to receive letters and emails from people grateful that the online teaching library remained accessible for free throughout these challenging months. Large crowds—over 65,000 people from dozens of nations—viewed the weekly Sunday worship livestream while their local churches were closed.
This experience has been a vivid reminder of how important it is for Christian programming to reach far and wide into our world!
Our mission to teach the Bible with clarity and relevance so that unbelievers are converted, believers are established, and local churches are strengthened was and remains our sole purpose, and we're as grateful as ever for God's guiding hand over all we do.
We're also immeasurably appreciative of our Truthpartners, whose faithful monthly giving sustained our radio and online programming without interruption during this economically trying time.
If you're able, will you join the Truthpartner team? It doesn't take a large commitment, and you can rest assured your partnership will make a difference in the lives of many.

---