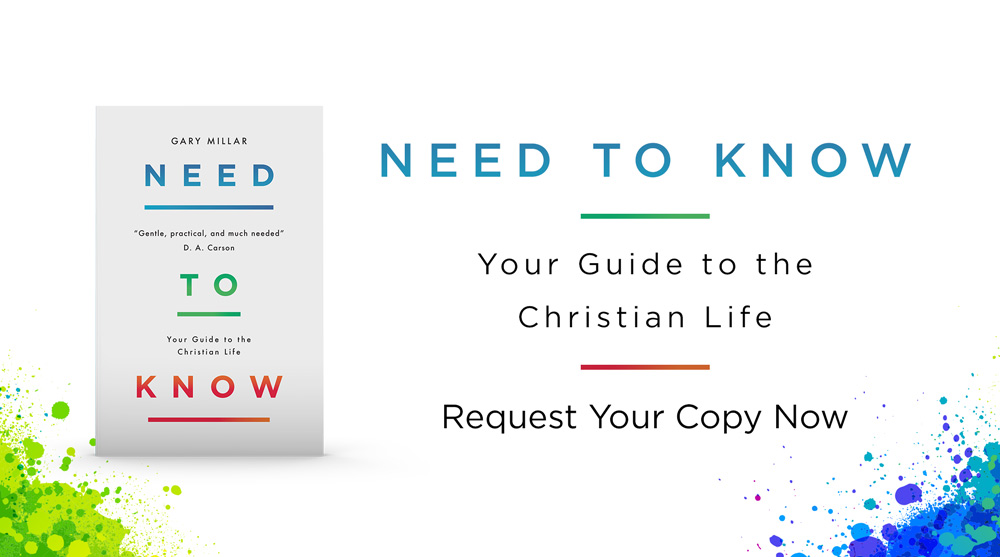 Following Jesus is a lifelong journey with a marked beginning. None of us are born trusting in Christ for our salvation. Once we've been saved by grace, though, how do our beliefs shape our actions? And if we've been following Jesus for a long time, how do we stay on the path of continued growth and faithfulness?
Need to Know: Your Guide to the Christian Life, written by Alistair Begg's friend Gary Millar, lays out Christianity's guiding truths to help us frame our identity, relationships, and attitudes in a Gospel-shaped way. Ultimately, what we believe defines who we are and how we live—yet navigating a culture that often runs counter to God's design isn't without daily challenges. Need to Know gives us specific help for making our love for Jesus central to all we think and do as we operate in the world around us.
If you're a new believer looking to establish a solid foundation for how to live as a follower of Jesus in secular world, Need to Know will be great place to start! And if you've followed Christ for a while now, Gary Millar's warmth and wisdom will be a wonderful help as you seek to stay the course.

---