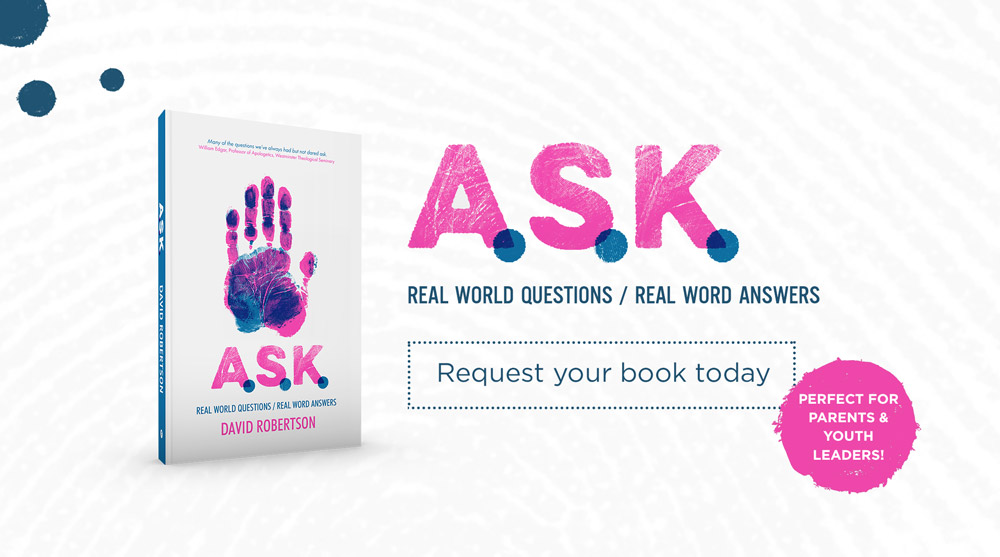 The Bible says we must be prepared to give an account of our faith in the face of questions or opposition (1 Peter 3:15). That responsibility is especially important for parents or others who teach children God's Word. Yet it can be quite a challenge to give biblical answers to questions younger people, and especially teenagers, ask on many contemporary topics. Our highly diverse society and its widespread use of social media confuse teenagers about sexual ethics, the reality and sovereignty of God, the certainty of heaven, and even issues like mental health and whether it's okay to get a tattoo. Teens encounter a variety of messages in their daily lives. Many of them contradict God's Word.
In A.S.K.: Real World Questions / Real Word Answers, pastor and apologist David Robertson answers fifty-two questions posed by real teenagers from around the world. Addressing dozens of topics from Harry Potter to the gender of God to transgender lifestyles, A.S.K. is a one-stop resource for parents and youth leaders eager to give biblical guidance on a sweeping range of pressing subjects.
Written in an engaging, accessible style, A.S.K. provides clear, easy-to-understand answers that will help teenagers think biblically on numerous vital topics. Each chapter contains a key biblical text, a discussion of the chapter's topic, recommended reading on the subject, and a closing prayer.
If you want to help your children or the young people of your church think biblically about critical issues, request your copy of A.S.K. today.
---