Truth For Life's audio producer, Nancy, prepares the program you hear daily on Truth For Life.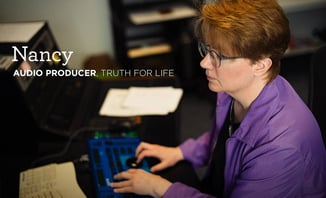 Each year, Nancy edits and produces over 300 Bible-teaching programs that are distributed to a worldwide audience.
When you support Truth For Life by giving monthly as a Truthpartner, you make the daily production of Truth For Life possible. Become a Truthpartner now.
---