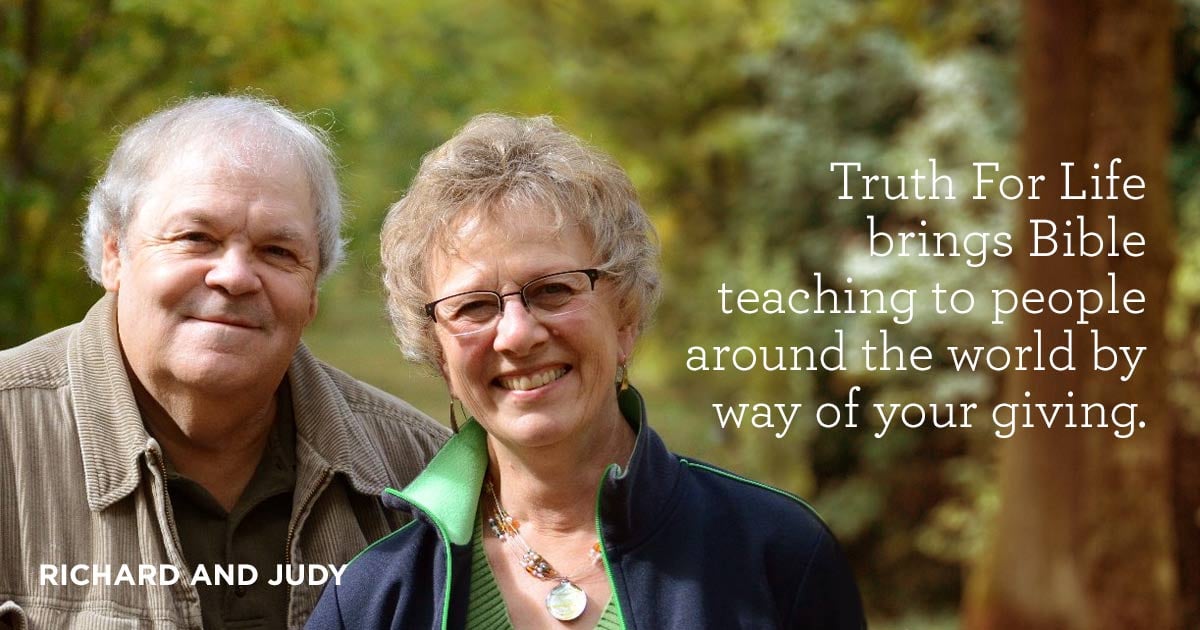 Truth For Life brings the verse by verse Bible teaching of Alistair Begg to men and women around the world by way of your giving. As a 100% listener-funded ministry, it's your essential financial partnership that covers the cost of producing and distributing Truth For Life through 1,800 radio outlets, and through 40 million annual website and mobile app downloads—which are free to request and share!
How God uses His Word in the lives of all who listen we'll never fully know! Yet, we're greatly encouraged by the hundreds of letters and email that come in to Truth For Life every month.
Judy and Richard recently wrote to express their gratitude for being able to download the teaching at no cost, "At a time when we were being bombarded by false teachings," they shared, "a friend told us about Truth For Life. We have been listening ever since, each night at dinnertime, to downloaded sermons."
Your giving brings Truth For Life to every corner of the world, including Australia. A listener there wrote, "We live in a remote area of New South Wales, Australia and I am the only Christian in my family. I came to faith in Christ thirty-seven years ago and worshipped at our local church until we recently had to close our doors. Without Truth For Life and Alistair's faithful preaching of God's Word over these last several years, I would have found myself adrift. Although I have been without the encouragement and oversight of a local body, I have been able to plug in my iPad and be encouraged by your faithful preaching and teaching of God's Word."
Your donation truly makes a difference to those who rely on Truth For Life for clear, relevant Bible teaching. Please make an important one-time year-end donation today, or join the Truthpartner team and share the Gospel through Truth For Life all year long!
---