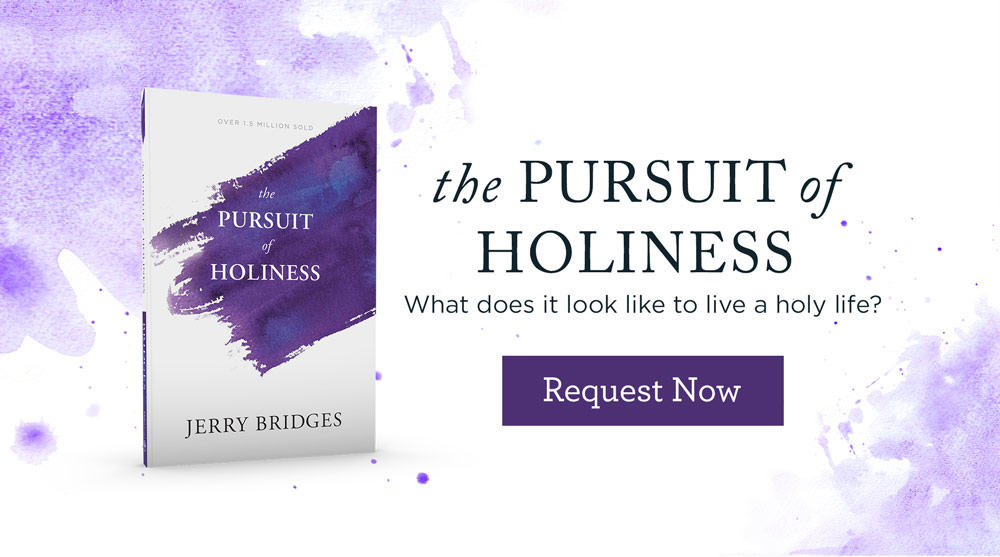 God's holiness makes our hearts rejoice and our knees tremble with reverence. Our minds fill with awe at this aspect of His character. When Scripture commands us to walk in holiness, then, we may find ourselves wondering, "Where do I even begin?"
This month, we're offering a helpful classic on this very topic from author Jerry Bridges called The Pursuit of Holiness. Although grounded in the reality that God has already made provision for our holiness, the bulk of its seventeen chapters deal with our own responsibility to recognize sin's presence in our lives as we put off the old self.
To experience everyday holiness, we must readily acknowledge that God in His wisdom has seen fit to allow the ongoing battles with indwelling sin in each of us. But as Bridges writes, "God does not leave us to do battle alone. Just as He delivered us from the overall reign of sin, so He has made ample provision for us to win the daily skirmishes against such sin."
The Pursuit of Holiness draws heavily from Puritan thought as it walks the reader through the basic principles and habits of holiness, with encouraging reminders of the help and joy to be found in obedience to God's will. Included with this version is an accompanying twelve-lesson study guide that enables a direct consideration of Scripture's life-changing truths.
Ask God to reveal Himself to you in new ways as you study His word alongside The Pursuit of Holiness. Request this resource by Jerry Bridges today.

---