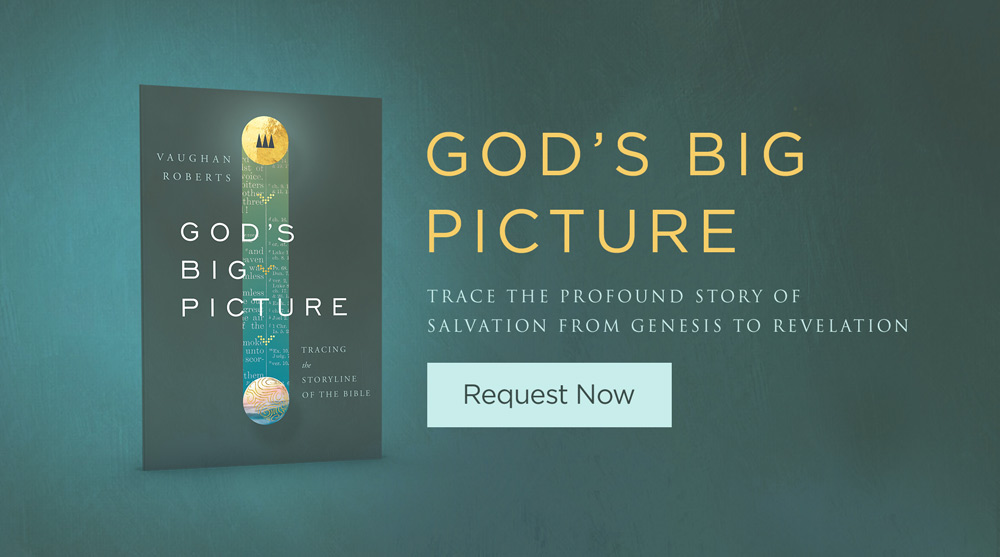 Creation, dietary laws, animal sacrifices, David and Goliath…what do these topics from Scripture have to do with Jesus Christ? Do they hold any relevance for us today?
As believers, we place our faith in the totality of God's Word. Sixty-six books written by forty people over nearly two thousand years, in two main languages and several different genres…the Bible is clearly no ordinary book! And understanding it as a whole will renew us on our journey toward life's finish.
God's Big Picture: Tracing the Storyline of the Bible contains practical yet profound observations to help readers better direct their gaze toward the Bible's supreme subject: Jesus Christ. In this excellent overview of Scripture, Vaughan Roberts shows how the Bible's different parts fit together under the theme of "God's kingdom" as it is presented from Genesis to Revelation.
Each chapter contains tools such as outlines, charts, verses, and discussion questions that encourage and assist confident Bible reading and understanding, making it ideal for individual and small group study. It's clear enough to instruct those exploring Christianity while also renewing the faith of established believers.
Want to better understand God's plan for the expected, perfected kingdom? Purchase a copy of God's Big Picture: Tracing the Storyline of the Bible.
---