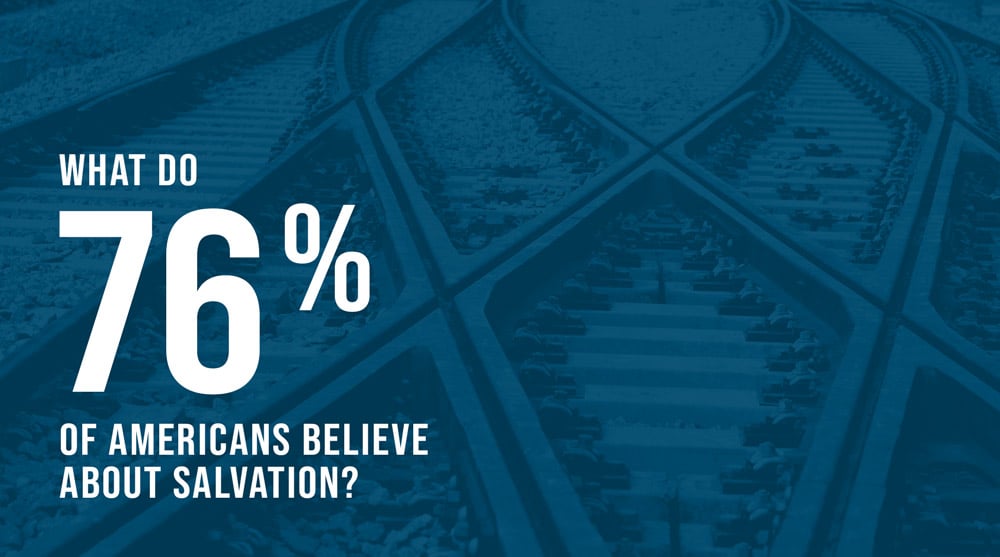 A study on the state of American theology found that 76% of US adults believe people must contribute their own effort for personal salvation.1
The good news of the Gospel, however, is that we don't have to wonder if our proactive efforts will ultimately prove good enough to earn us entry into the kingdom of heaven.
The Bible affirms that salvation comes by grace alone, through faith alone, in Christ alone:
"For all have sinned and fall short of the glory of God, and are justified by his grace as a gift, through the redemption that is in Christ Jesus." —Romans 3:23–24
This is good news!
Our passion at Truth For Life is to tell the story of God's amazing grace to as many people as we can! This is why there's never a cost to access any of our online teaching, and why all of Truth For Life's books and audio resources are sold for only a few dollars each—because cost should never be a barrier to anyone who wants to know the truth about eternal life.
This is also why we aim to reach people through every channel we can, including radio, YouTube, mobile technology, Apple TV, and voice-activated devices like Amazon Alexa and Google Home.
The challenge, however, is keeping up. The cost to leverage emerging social sites, new devices, and new listening channels is substantial. Nonetheless, we're as committed as ever to reaching widely into our theologically confused culture with clear, relevant biblical truth!
It's for this reason that we humbly ask you to invest in Truth For Life this year end. Your giving, large or small (every donation makes a difference!), will go directly to the distribution of Alistair's teaching—for free—to people in every corner of the world, no matter how they listen!
Will you make an important year-end donation?
Thank you.

1) The State of American Theology, LifeWay Research, 2016, Commissioned by Ligonier Ministries
---