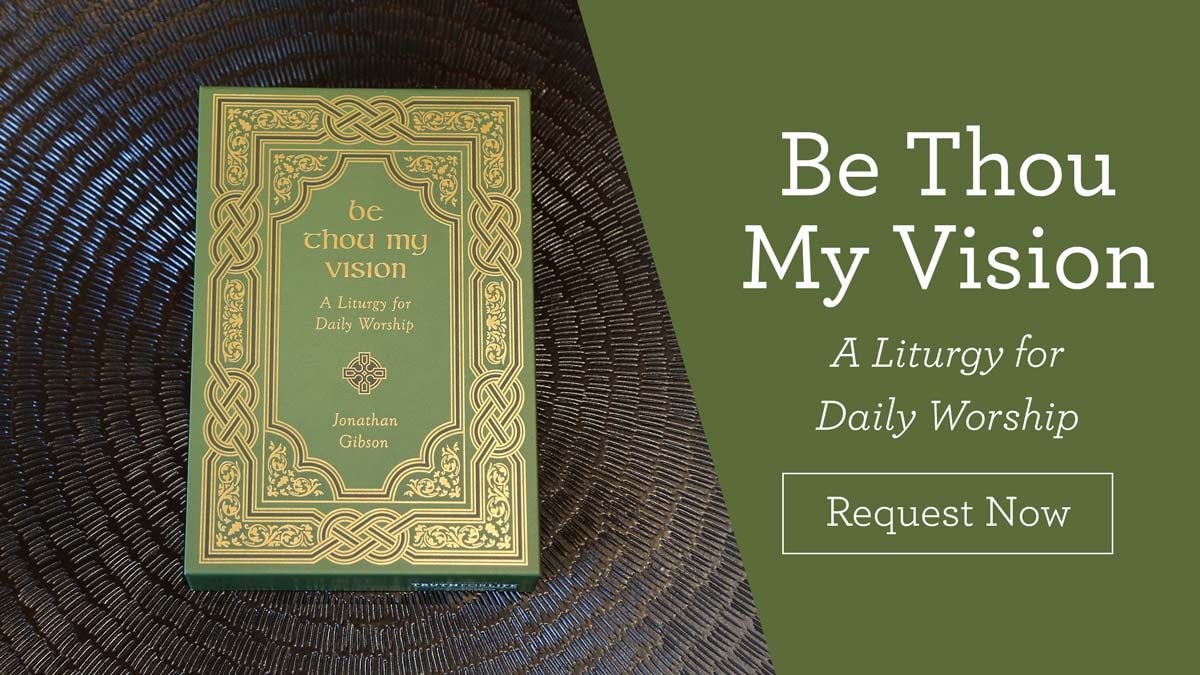 Benefit from the writings of church leaders throughout the centuries during your daily prayer time using the unique book Be Thou My Vision: A Liturgy for Daily Worship. This 31-day devotional presents a collection of creeds, catechisms, prayers, and Scripture readings in a liturgical format for each day of the month to give you a rich time of daily worship.
The liturgical format is much like what you might experience in a traditional church service. Each entry begins with a call to worship followed by a sequence of prayers, such as prayers for adoration, confession of sin, assurance of pardon, and intercession. Prayers are then followed by other readings, including creeds (like the Apostles' Creed or Nicene Creed), catechisms (including the Heidelberg and Westminster Shorter Catechisms), and Scripture that you select from a list in the appendix based on the month. And every day concludes with the Lord's Prayer to help you memorize the prayer that Jesus prayed.
This book makes liturgy approachable and interactive. The daily content can be changed within the liturgical structure, providing a different set of devotions for each day and month. The author even provides a user-friendly guide to help you understand the book's format as you work through it for the first time.
Be Thou My Vision draws from the Old and New Testaments and the writings of historical scholars and preachers like Martin Luther, Augustine, Richard Baxter, and Jonathan Edwards to help deepen your understanding of theology in brief, digestible readings. It also includes the Doxology and prayers from the Book of Common Prayer and the Book of Public Prayer, which have all been used to convict and encourage Christians for hundreds of years. Each entry is undated, so if you miss a day, you can easily get back on track.
Be Thou My Vision comes in beautiful clothbound hardcover with three colorful ribbons to mark your place for the day's reading, catechism, and Bible reading plan. The book is great for family worship, to open time with Bible study groups, or to be used for personal prayer and reflection.
---