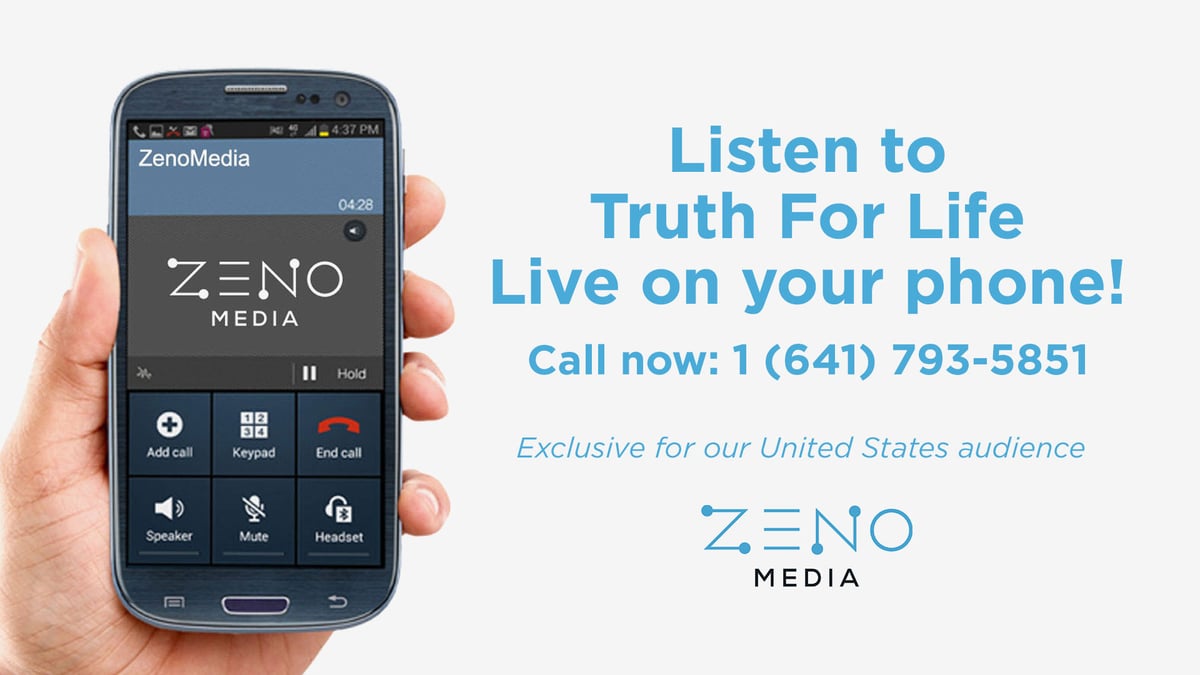 You may now listen to Truth For Life and Truth For Life Weekend from your phone. This new opportunity helps us achieve our goal of teaching the Bible with clarity and relevance where people are in whatever format they choose.
How Does it Work?
With a simple phone call to (206) 259-4042, you can hear the broadcast on demand. Press 1 for Truth For Life Daily and 2 for Truth For Life Weekend.
How Is It Different?
This free service uses calling minutes*, not data. Since mobile phones are so prevalent and the growing popularity of unlimited calling plans with limited data, we hope this media option will be helpful for:
Commuters who drive when the broadcast is not on the radio, and who don't want to use their data plan to stream the broadcast
Those in areas where the broadcast is not available on radio and have limited or no access to a computer
Those without either smartphones or data plans
Many other situations where a phone call is more convenient than our other media options.
Where Is It Available?
While we hope to expand this service to other countries in the future, it is currently available only in the United States and Canada.
* While this service does work from landlines, long-distance charges will apply.
* As of January 1, 2017, T-Mobile and Metro PCS have started to charge subscribers to use Zeno due to changes in their policy.
---