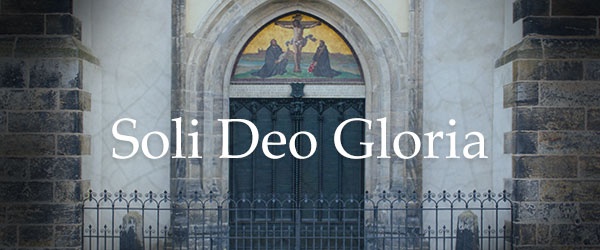 The Reformers of the 16th century were moved to put their livelihoods, homes, fortunes, and lives on the line to restore the Church to the essential teachings of the Gospel. These core teachings have come down to us by five Latin phrases. Translated into English, they teach that salvation is according to Scripture alone, in Christ alone, by grace alone, through faith alone, for the glory of the God alone.
A new study guide titled These Truths Alone: The Five Solas of the Reformation revisits the rallying cry of the Reformers. It explores the five truths that changed the Church forever and continue to mark our core beliefs today.
Sola Scripture (By Scripture Alone)
The Scriptures alone are our supreme authority. They contain, and are sufficiently clear in teaching, all things necessary for salvation and the life of faith.
Solus Christus (In Christ Alone)
As our Savior and Mediator, Christ has accomplished the necessary work for our salvation completely.
Sola Gratia (By Grace Alone)
We all are sinners, who cannot contribute anything to our salvation. Our salvation is accomplished by the sovereign unmerited favor of God, who freely chooses to save sinners.
Sola Fide (Through Faith Alone)
Faith (receiving and resting on Christ and his righteousness) is the only means by which we can receive justification (a right standing before God.)
Soli Deo Gloria (Glory to God Alone)
God alone is also due all glory for our salvation as it was appointed by him, accomplished by him and ultimately has his glory as its goal.
---