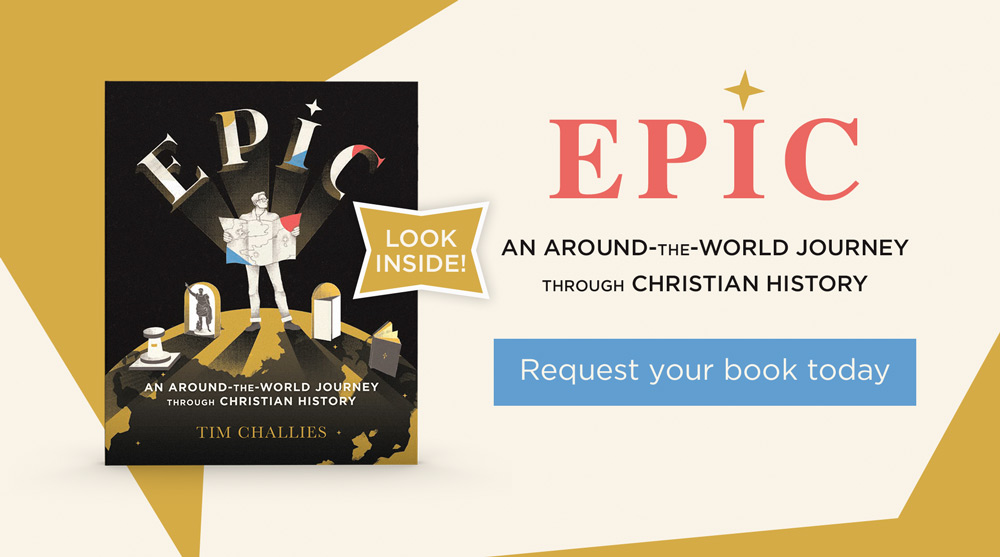 Christianity is unlike any other religion because it's grounded in historical events centered on our Creator and His people. Alistair often reminds us that when we read the Bible, we're learning about real people who lived in a real place at a real time.
In his new release Epic: An Around-the-World Journey through Christian History, pastor and blogger Tim Challies documents his three-year global quest for objects that advanced the spread of Christianity throughout the world.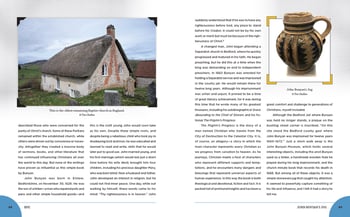 We're all familiar with learning through objects. They make history come alive. You'll be fascinated by the pictures Epic contains, including those of Jan Hus's cell door, Billy Graham's traveling pulpit, the Book of Kells, and John Bunyan's jug. Each photo is accompanied by a detailed description and related facts you're sure to find intriguing. Believers as diverse as Martin Luther, Amy Carmichael, Hudson Taylor, and Nate Saint all had something in common: they're part of the unfolding story of God's kingdom.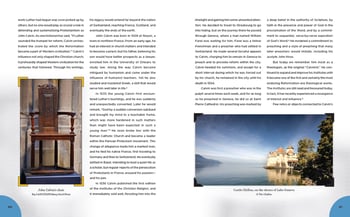 Epic is both a history book and a tour guide. Logging 180,000 miles and visiting eighty museums, Tim Challies offers us a truly remarkable look at the artifacts that played a role in the global spread of the Christian faith. Filled with colorful photographs and captivating facts, Epic will surely entertain you while you learn an entirely new side of our past.
We love coming across books like Epic because they give insight into God's faithfulness throughout the centuries. Part travelogue, part scavenger hunt, and part vibrant history lesson, Epic is a fun and engaging way to learn about the remarkable events that advanced the Gospel.

---