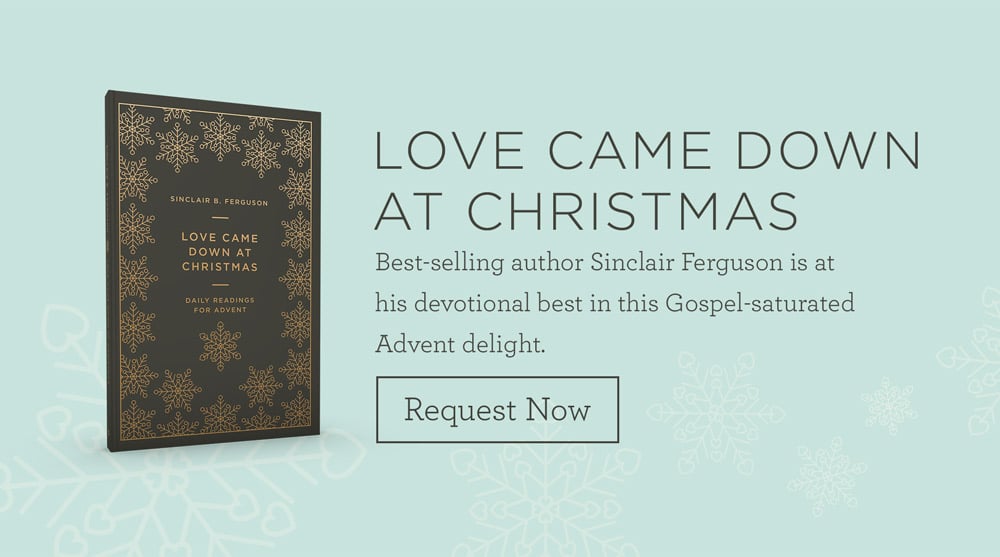 If someone asked you to describe what Christmas means, what would you say? How would you begin to explain the love that Christmas is really all about?
The music we hear, the gifts we give, the traditions we cherish—these are all ways we often celebrate the season. But Advent actually invites each of us to rejoice in the very deepest love: love incarnate, Christ Himself.
Love Came Down at Christmas: Daily Readings for Advent is a 24-day devotional by Sinclair Ferguson that uses a somewhat unexpected portion of Scripture to remind us about and refresh us in what—and who—love truly is. "1 Corinthians 13 is among the best-known chapters in the Bible," Ferguson acknowledges. "But when you slow [the words] down, and read them phrase by phrase, and apply them to yourself, they transpose into a different key altogether. They cease to be rhetorically pleasing and emotionally soothing; instead they become an analysis of your spiritual life. They are deeply challenging. Perhaps that's not what we expect at Christmas time. But the real meaning of the Christmas story is challenging as well as heart-warming. It is about love coming down. And it makes us think about love in a new way."
Focus your heart on Christ this Advent season with this special book from Alistair Begg's longtime friend Sinclair Ferguson.

---