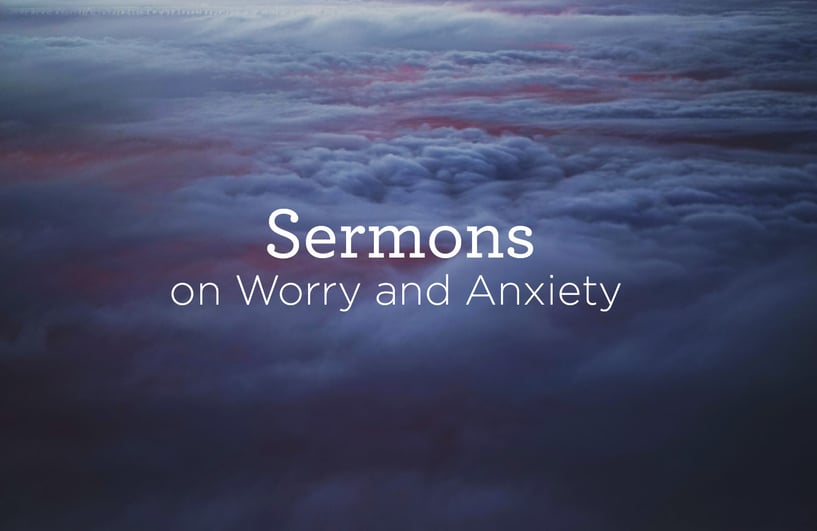 "Do not be anxious about anything, but in everything by prayer and supplication with thanksgiving let your requests be made known to God. And the peace of God, which surpasses all understanding, will guard your hearts and your minds in Christ Jesus." -Philippians 4:6-7
How do you deal with worry and anxiety in your life? Do you find a self-help book on anxiety or search the web for answers? Do you look to others to help relieve some of the worry in your life? In these sermons, Alistair Begg addresses the topic of dealing with anxiety and worry in our life in a biblical manner and reminds us that, as Christians, we are to cast worries on Christ, knowing He deeply cares for each of us.
1. A Biblical Approach to Anxiety (1 Peter 5:7) — Listen (Free) | Download MP3 (Free) | Purchase CD $1.25
In the midst of great anxiety, how are we to respond? Alistair Begg answers this question with hope from the assurance God has given us in His Word. Christians are not to dismiss or ignore our worries, but we are to cast our anxiety on Christ, knowing that He cares for us personally.
2. Jesus Calms the Storm (Mark 4:35-41)— Listen (Free) | Download MP3 (Free) | Purchase CD $1.25
The storm that arose as Jesus and His disciples crossed the water was so intense that it caused the disciples to lose assurance in Jesus' love for them. We often discover that amidst life's troubles we, too, are prone to lose faith in God's purposes and provisions. Alistair Begg reminds us that in every trial there is an opportunity for us to be awestruck at the identity, authority, and majesty of Jesus.
3. So Do Not Fear (Isaiah 41:10) — Listen (Free) | Download MP3 (Free) | Purchase CD $1.25
When you get overwhelmed with fear, do you turn to God or to some form of synthetic comfort of your own invention? Isaiah 41:10 says, "Do not fear for I am your God. I will strengthen you and help you, I will uphold you with my righteous right hand." Alistair Begg uncovers this topic in this message.
4. Peace, Part Two (Galatians 5:22) — Listen (Free) | Download MP3 (Free) | Purchase CD $1.25
What does it mean to live in the security of God's abiding love and faithfulness? Alistair Begg shares some of the challenges and hindrances that stand in the way of the peace God promises to His children. When we humble ourselves under the jurisdiction of God, we can cast off all hopelessness and anxiety, secured by grace in His care for us. (Listen to the message Peace, Part One.)
5. A Failure of Nerve (Genesis 12:10-20) — Listen (Free) | Download MP3 (Free) | Purchase CD $1.25
Personal, continual communion with God is a sure stronghold against worry. Abram demonstrated spiritual failure because he did not trust God with the daily details of his life. Alistair Begg urges us to consider the dangerous and damaging implications of lying, ceasing to pray, and failing to do as God's word commands. When we walk the path of faith, we can avoid the pitfalls of fear and sin.
6. All Your Anxiety (1 Peter 5:7) — Listen (Free) | Download MP3 (Free) | Purchase CD $1.25
Most of us are familiar with fear and anxiety. As fallen creatures, we are inclined to worry rather than pray, and we often neglect to seek God's peace. 1 Peter 5:7, however, reminds us that although anxiety is a reality, the biblical response is absolute assurance in the strength of God's care. As Alistair Begg shows us, when we look to Jesus as our Savior, His work on the cross reconciles us with the peace our hearts long for amidst the trials and challenges of this life.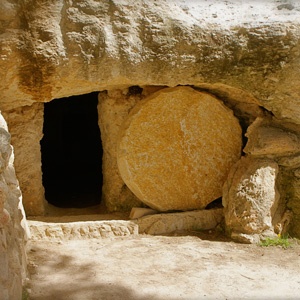 ---