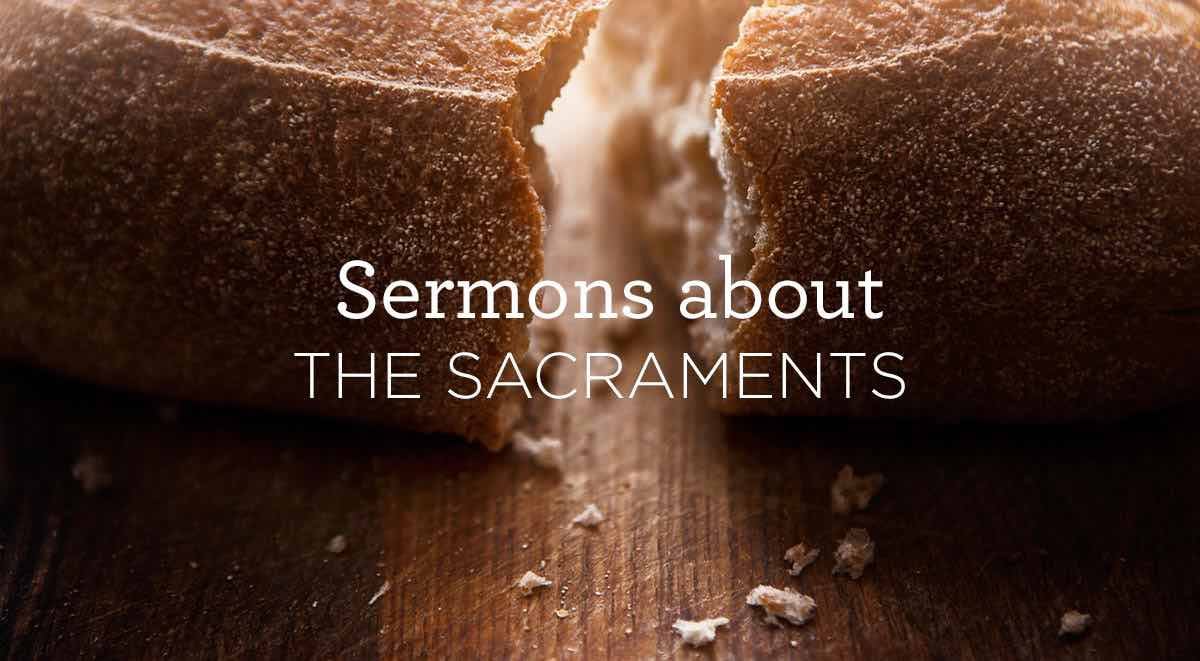 Download or listen to sermons by Alistair Begg about the Lord's Supper and baptism.
The Sacraments (Acts 2:42-47) — Listen | Download MP3
The sacraments are outward, visible signs of inward, invisible grace—but we must not confuse the sign with the thing signified! Alistair Begg helps us to distinguish between the symbols of baptism and the Lord's Supper and the realities to which they point. These ordinances are given to believers as commands from Christ in order to commemorate and proclaim Him. When we share in them, our faith is strengthened and our anticipation for Christ's return grows.
The Baptism Debate (Mark 12:18-27) — Listen | Download MP3
Does salvation occur through baptism? If so, where does Jesus fit in? If not, what purpose does baptism serve? Alistair Begg walks us through various theological beliefs surrounding baptism and points to Christ, the only one who can save us from sin. A consideration of baptism ultimately requires us to examine our willingness to trust Christ alone and to publicly confess Him.
The Nature and Meaning of the Lord's Supper (Luke 22:17-20) — Listen | Download MP3
The Lord's Supper is an opportunity for a public profession of our faith. It's also a time for Christians to reflect on the once-for-all-time sacrifice made by Christ. In this sermon, Alistair Begg explains that communion involves instruction, commemoration, proclamation, participation, and anticipation. As we consider each of these facets of the Lord's Supper, we can more fully appreciate what it means when we gather together.
The Biblical Basis for Baptism (Acts 2:36-47) — Listen | Download MP3
What does it mean to be baptized? Who should be baptized? Who should not be baptized? Alistair Begg answers these questions and instructs all who profess faith in Christ to be baptized. It is in baptism that new believers symbolically convey their union with Christ. It is not just a casual affair or a formality, but an expression that the believer's life is changed and forever belongs Christ.
A Workshop on Baptism (Matthew 28:16-20) (1 Peter 4:7) — Listen | Download MP3
Baptism, part of the Great Commission, is one of the two sacraments ordained by Christ. As we confess our need for forgiveness, we recognize that God has already provided everything our souls require through the sacrificial gift of His Son. In a careful consideration of why baptism is necessary and what it means, Alistair Begg explores this important step of obedience in the life of a Christian.
---