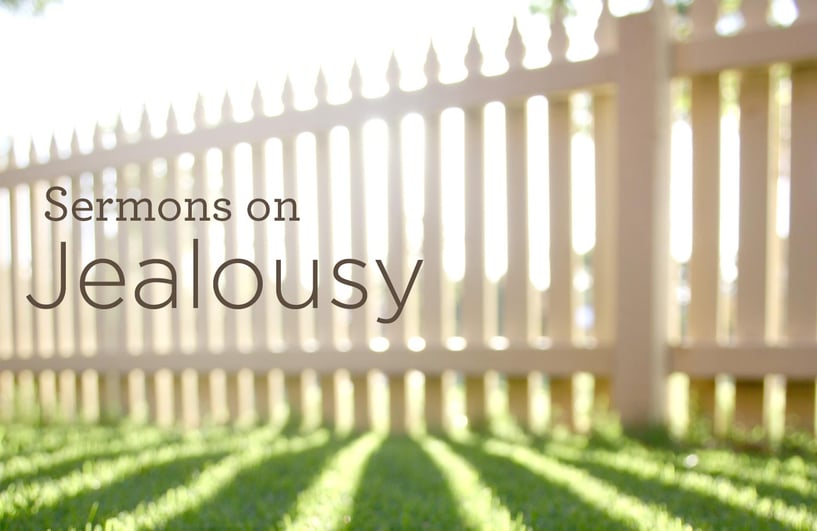 Jealousy can become consuming and eventually decimate friendships, dissolve romances, foster bitterness in a family, and wreak havoc on a team. In these sermons, Alistair Begg reminds us that jealousy must be brought before God in repentance.
The Dangers of Jealousy (Proverbs 27:4) — Listen (Free) | Download MP3 (Free)
In a world where material wealth and professional success serve as the benchmarks for happiness, jealousy invokes sadness and anger at others' good fortune. When jealousy becomes consuming, a path of destruction and broken relationships are left in its wake. What jealousy fails to recognize, however, is that all gifts are apportioned by God according to His all-knowing wisdom. Alistair Begg teaches that jealousy is sinful, breeds a destructive spirit, and must be brought before God in repentance.
Lord, What About Him? (John 21:20-25) — Listen (Free) | Download MP3 (Free)
God is in control of the Church, and He gives every believer a job to do. Alistair Begg cautions us against comparing ourselves with others, which makes us feel inadequate and derails the work. Jesus challenged Peter to follow Him not as a casual option, but as a crucial obligation to work for which Peter was uniquely equipped. We can confidently do God's work, knowing that His Spirit works in the lives of those who follow Him.
The Other Man's Grass (Exodus 20:17) — Listen (Free) | Download MP3 (Free)
When we desire what others have, our hearts have fallen prey to covetousness. Alistair Begg explains that covetousness promotes selfishness and pride while destroying relationships. The measure of our lives is in commitment to Christ rather than in what we might possess. We will only succeed in battling covetousness when we set our sights on knowing and serving Him.
Deep-Seated Corruption (Westmont) (Mark 14:10) — Listen (Free) | Download MP3 (Free)
Judas Iscariot's attitude and choices determined his destiny, yet God was able to use his sin – even his betrayal of Jesus – to achieve His purposes. In this study of Mark 14:10, we learn that God fulfills His sovereign plan without interfering with the individual's freedom of choice. Alistair Begg reminds us that the treachery of Judas is a warning to the Church against the "profession of Christ without the possession of Christ."
Amazing Grace (Jonah 4:1-11)— Listen (Free) | Download MP3 (Free)
In this concluding message of the Jonah series, we discover that God was continuing to work with his servant according to the purpose of his will. Whether it was providing a gigantic fish or a small worm, He was at work directing everything to its appointed end. Alistair Begg teaches us that just as Jonah was distracted by the vine and the worm, we should ask ourselves, "Is there anything in my life that concerns me more than seeing unbelieving people become the committed followers of Jesus Christ?"
---