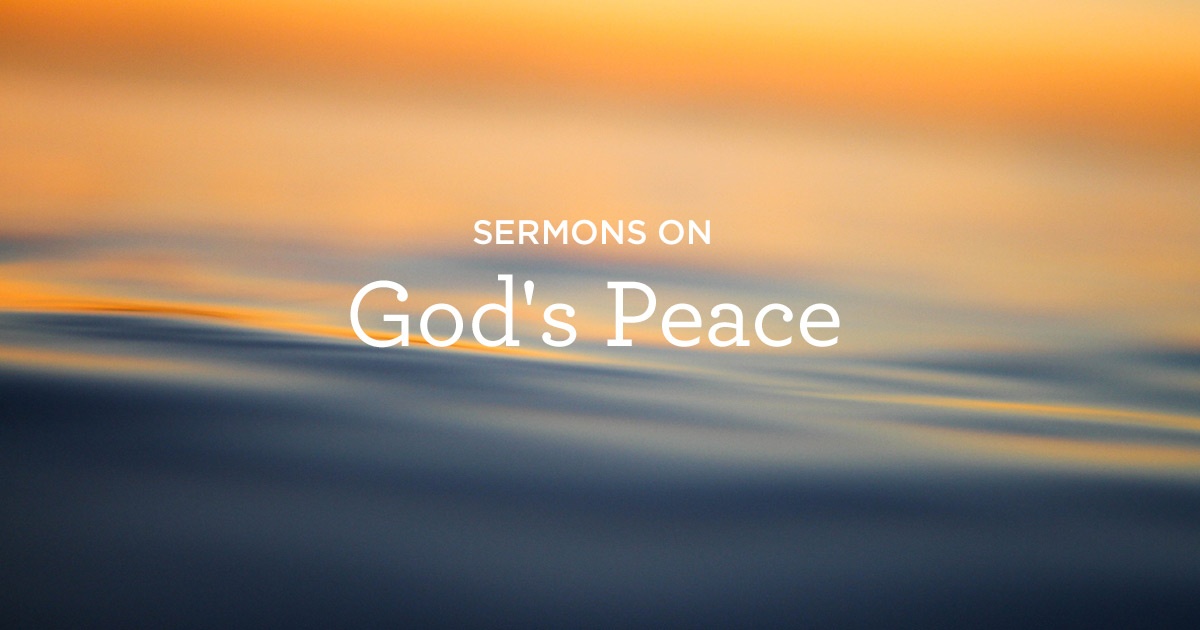 How can we live free from worry in a world turned upside down by a disease with no cure? In these extraordinary days marked by anxiousness, fear, and confusion, many don't know where to turn to find solace. This helpful selection of sermons by Alistair Begg reminds us that only in Jesus Christ can we find true and lasting peace.
Peace — Part One (Galatians 5:22) — Listen (Free) | Download MP3 (Free)
In a world that longs for peace of mind, where is it to be found? As followers of Christ, our lives should be ruled by peace, but that is often not the case. In this sermon, Alistair Begg provides Biblical answers to four questions regarding peace: what is it, why is it needed, where is it found, and how is it to be discovered. The great need of every person is peace with God, and it can only be discovered in the person of Jesus Christ. Listen to Part Two
All Your Anxiety (The Cove) (1 Peter 5:7) — Listen (Free) | Download MP3 (Free)
Most of us are familiar with fear and anxiety. As fallen creatures, we are inclined to worry rather than pray, and we often neglect to seek God's peace. I Peter 5:7, however, reminds us that although anxiety is a reality, the biblical response is absolute assurance in the strength of God's care. As Alistair Begg shows us, when we look to Jesus as our Savior, His work on the cross reconciles us with the peace our hearts long for amidst the trials and challenges of this life.
Sweet Fruit Revisited (Selected Scripture)— Listen (Free) | Download MP3 (Free)
Most of us have experienced a life-changing diagnosis, either personally or in the life of a loved one. In this interview with Bob Lepine, Alistair Begg's discusses how he dealt with his own cancer diagnosis in light of the truths of God's Word. As his story reminds us, being confronted with the frailty of human life should push every believer to reliance on God for help amidst pain.
Love, Joy, Peace (Philippians 4:2) — Listen (Free) | Download MP3 (Free)
Division and disharmony within the Church open the gate for the real enemy to slip in undetected. To present a united front rather than insist on our personal agendas, we must recognize that we are in the Lord and submit to His instruction. Alistair Begg explains that when we trust that God is in control, we can lovingly take the initiative in reconciliation, rejoice in the Lord in all circumstances, and prayerfully rest in His peace and provision.
Rest for Your Soul (Hebrews 4:1-13) — Listen (Free) | Download MP3 (Free)
There are seasons in life when daily demands leave our bodies and minds exhausted. What does Scripture have to say concerning rest for the weary? God exemplified the importance of physical rest in His own resting following Creation. This ultimately points to the spiritual respite offered through Jesus Christ. Alistair Begg reminds us that Christ has completed the work required for our salvation so that we may have eternal peace and true rest.
---