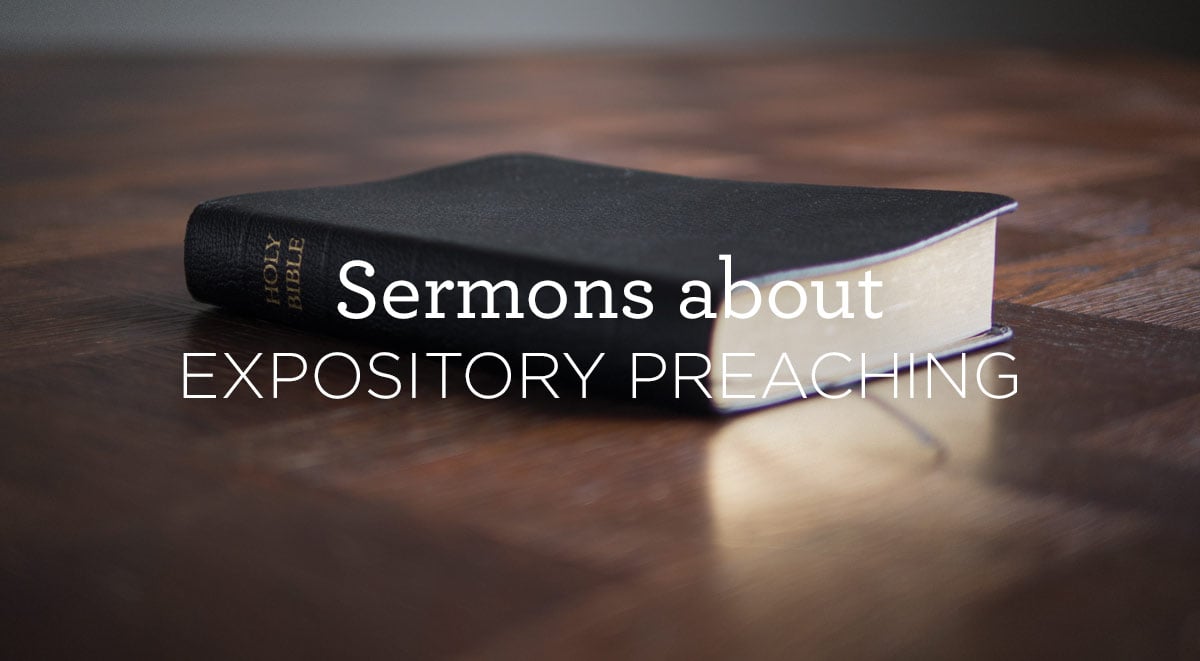 "Expository preaching, the systematic consecutive exposition of the Scriptures, not only begins with God and his glory, but also makes pastors students of the Bible." - Alistair Begg
Download or listen to sermons by Alistair Begg about expository preaching.
What Happened to Expository Preaching (Selected Scripture) — Listen | Download MP3
Every pulpit must allow the Bible, not the pew, to control what is preached. Many pastors are confronted with the temptation to entertain the congregation, or turn the Bible into a product they are trying to sell. It is essential not to lose confidence in the Bible's ability to save the lost and edify the church. The preacher's duty is to uncover what the text means, then relay his findings to the people of God in a way that does not compromise the true meaning of the passage.
The Nature of Expository Preaching (Selected Scripture) — Listen | Download MP3
For pastors, expository preaching is not simply an optional style that God avails to them. The exposition of Scripture prevents the preacher from avoiding difficult passages and makes the biblical text central to the sermon's framework. This ensures that the preacher studies the Bible and that the congregation is provided a balanced diet of biblical theology.
Practical Pointers on Expository Preaching (Acts 8:26-40) — Listen | Download MP3
Preaching today is often marked by the latest of fads and figures, but unfortunately preaching the whole counsel of the word of God is not entirely in fashion. Too often the preaching of today skips the biblical context and history and rushes straight ahead to application. Echoing the question of Philip to the Ethiopian, "Do you understand what you are reading?" Pastor Alistair Begg says the pastor should be asking of his congregation, "Do you understand what you are hearing?". Alistair seeks to give the pastor practical foundational principles in preaching the living word of God.
---