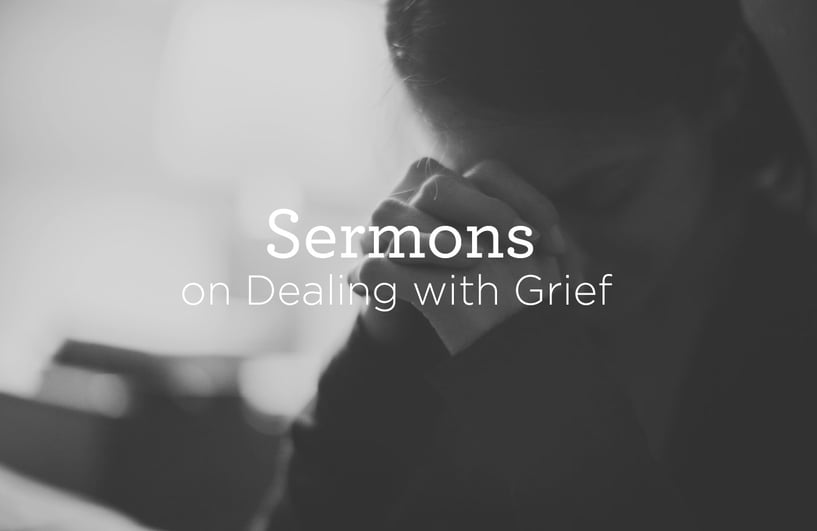 At some point we are all faced with the death of a loved one; how we deal with the resulting grief can shape our outlook on life. In these sermons, Alistair Begg reminds us that as Christians we have an unshakeable hope in Christ that endures beyond tears.
Grief Turned to Joy (John 16:16-24) — Listen (Free) | Download MP3 (Free)
The Bible doesn't promise Christians a painless and sorrow-free life, but it does promise them joy that can't be taken away. Alistair Begg teaches us that Jesus told his disciples that they would weep and lament over his death, but their sorrow would turn into joy at the resurrection.
Christians Grieve Too! (1 Thessalonians 4:13) — Listen (Free) | Download MP3 (Free)
Facing confusion in the Thessalonian church about the nature of death and the certainty of Christ's return, the Apostle Paul counseled the young believers to hold fast to their hope even while grieving. Alistair Begg teaches that while Christians do grieve, we do so with hope. The Christian's trust in the return of Jesus testifies to the watching world of the hope that we have.
My Times in Your Hands — Part One (Psalm 31) — Listen (Free) | Download MP3 (Free)
The path of Christian faith is marked with periods of stress, difficulty, pain, and disappointment. In Part One of this two-part message, Alistair Begg begins to examine some basic truths regarding God's providence. The believer is not a victim of fate or chance, but can be confident that the Lord is aware of the details of everyday life and is working all things out according to His divine plan.
My Times in Your Hands — Part Two (Psalm 31) — Listen (Free) | Download MP3 (Free)
In part two of his study, Alistair Begg teaches us that fully trusting God nullifies pride, panic, and self-pity in one's life, and instead fosters a sense of responsibility for our personal choices, humility in our acknowledgement of God's enabling and sustaining power, and security in knowing that God always knows best and has the believer firmly in His hand.
A Man of Sorrows (Isaiah 53:1-12)— Listen (Free) | Download MP3 (Free)
Many are familiar with the Christmas story, but few appreciate that the significance of Christmas is found at the cross. Alistair Begg challenges us to consider that Jesus is also the Man of Sorrows. He was rejected by men and endured the wrath of God in the place of the rebellious, and He invites men and women everywhere to come to Him to be saved.
---