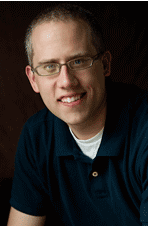 Kevin DeYoung has been the Senior Pastor at University Reformed Church since August 2004. Kevin was born outside of Chicago in South Holland, Illinois and from third grade on, grew up in Jenison, Michigan. He attended Hope College and Gordon-Conwell Theological Seminary. Prior to serving at URC, Kevin was the Associate Pastor at First Reformed Church in Orange City, Iowa. Kevin and his lovely wife, Trisha, have six children. Kevin is the author of several books including Crazy Busy, Just Do Something, and What is the Mission of the Church?

---
Can we really know what the Bible means? In recent times, the clarity of Scripture has come to be questioned. Pastor Kevin DeYoung interacts with the modern objections to the classic doctrine of the perspicuity of Scripture, arguing from both the Old and New Testaments that God considers His word to be understandable. With keen insight, Kevin draws out the implications of the debate, noting that nothing less that our views of language, freedom, and God are at stake.
---
Each person is constantly interpreting their world through a grid, through a specific lens. Kevin DeYoung contrasts viewing life through the lens of fairness contra the glasses of grace. Taking us to the Parable of the Vineyard Laborers in Matthew 20, Kevin takes the three questions at the end of Jesus' famous parable to help expose how often the pastor's heart can give into viewing life through the lens of fairness rather than the glasses of grace.
---
Would people describe your church as being marked by prayer? Kevin DeYoung poses this challenging question to church leaders as he discusses the importance and impact of public prayer. Describing five types of public prayer, DeYoung observes that a congregation's private prayer life will be influenced by the prayers offered by their pastor each Sunday. He then provides some practical applications for ministers and laypeople alike striving for faithfulness in opportunities to pray publicly.
---