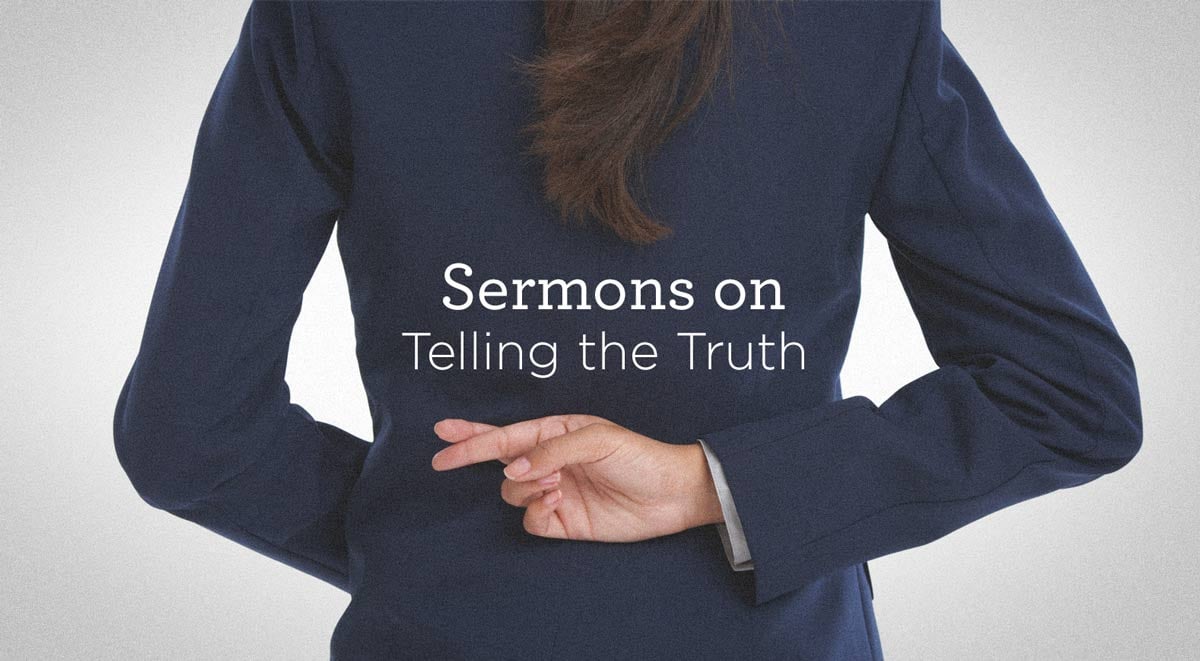 Download or listen to sermons by Alistair Begg about lying and the importance of speaking the truth.
The Power and Danger of the Tongue (James 3:3-12) — Listen | Download MP3
Who can honestly say that they have complete control of their speech? Although the tongue is a small part of the body, it is arguably the most powerful. It has the capacity to do great good, but can also cause absolute chaos. The natural tongue is humanly untamable, but Alistair Begg assures us that when God changes a heart, a changed tongue will follow.
The Truth Matters (Exodus 20:16) — Listen | Download MP3
Can we really know truth from falsehood – and does it really matter? Alistair Begg reminds us that truth is important because God embodies truth and cannot tolerate sin. Only those who have embraced the truth that is revealed in Christ Jesus will value truth and commit themselves to truthfulness in speech and conduct.
Telling the Truth (James 5:12) — Listen | Download MP3
The Bible calls Christians to avoid using deceitful language. Instead, a Christian's use of words should be trustworthy, clear, and genuine. Alistair Begg shows us that God's law proves us guilty of abusing our mouths, but God has provided a way of escape through Christ.
Truth and Love (2 John 1:1-3) — Listen | Download MP3
In the brief book of 2 John, the Apostle John addressed a congregation under his pastoral care, of whom the encouraging report was given that they were walking in truth. Alistair Begg helps us to define biblical truth, absolutely and objectively, as it is interwoven with the love of God in Christ. When we make the truth of the Gospel our priority, we will conduct our lives with integrity and a compelling, authentic love.
No Clever Tricks (1 Thessalonians 2:1-6) — Listen | Download MP3
When the Apostle Paul traveled to First Century cities to spread the Gospel, he was met with intense opposition and criticism, yet he continued to preach the Gospel. In his first letter to his friends in Thessalonica, he responded to their concerns about his motives for the young church. Using this season of Paul's life as an example, Alistair Begg reminds us to seek to please only God who judges our hearts.
---