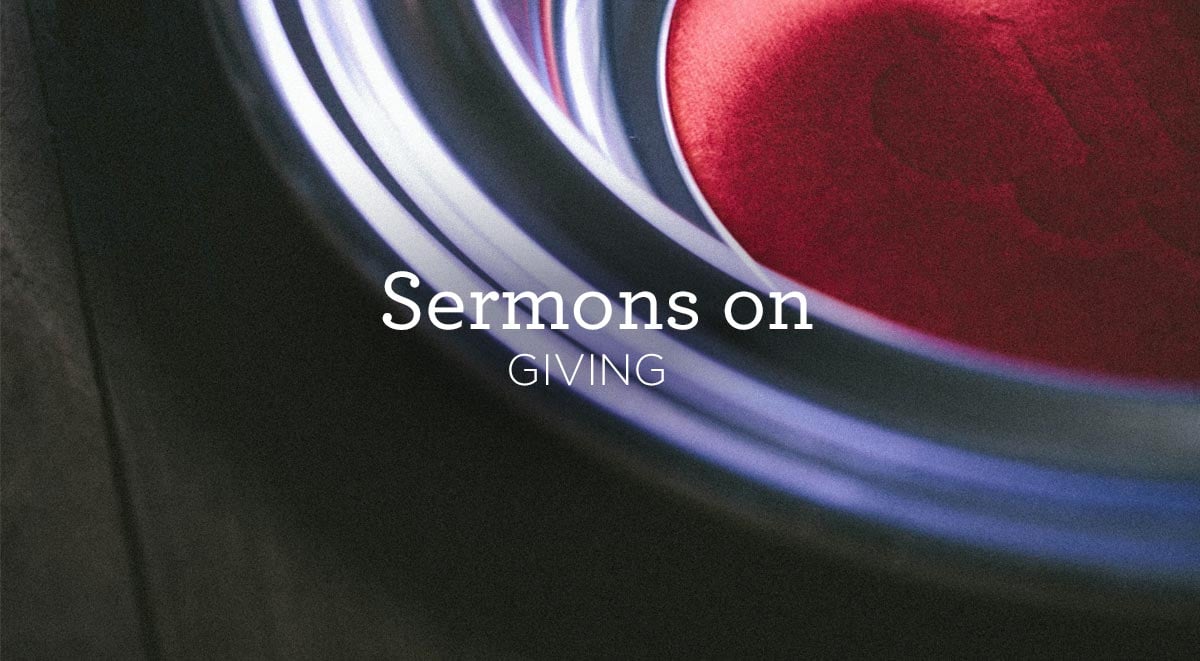 How much of our income are we suppose to tithe? What does the Bible say about giving? Download or listen to sermons by Alistair Begg about giving and tithing.
Giving God's Way, Part One (Selected Scripture) — Listen | Download MP3
Every builder understands that a house is only as strong as its foundation. In this message, Alistair Begg reminds us of the importance of building a strong foundation in spiritual matters as well. Biblical prayer, biblical leadership, and biblical faith will act as footings during a time when spiritual dangers abound.
Giving God's Way, Part Two (Selected Scripture) — Listen | Download MP3
When the Gospel takes hold of our lives, it changes how we use our resources. Alistair Begg reminds us that it is ultimately what we know of God that moves us to the necessity of giving generously. As our minds are transformed, our answers to the questions "to what are we giving?" and "to whom are we giving?" change as well.
Giving God's Way, Part Three (Selected Scripture) — Listen | Download MP3
When it comes to giving our financial resources to God's work, how – and how much – should we give? In answering these questions, one principle must be grasped before any others will fall into place. Using Zaccheus and the rich young ruler as illustrations, Alistair Begg explains the necessity of an unreserved commitment to Jesus Christ before our giving will be done in the right spirit or in the right amount.
The Widow's Offering (Mark 12:41-44) — Listen | Download MP3
God doesn't need our resources to establish His kingdom, but He gives us the privilege of using what we have for His purposes. In this study from Mark 12, we meet a woman who illustrates through her sacrificial giving what it means to be "all in" for the cause of Christ.
Series: The Grace of Giving (Selected Scripture) — Listen | Download (48mb Zip File)
Any consideration of giving our resources must begin and end with God. Because God is the creator and provider of all that we have, our generosity is for His glory. In this series, Alistair Begg establishes the biblical foundation from which Christians can privately determine their personal pattern of giving. He reminds us that the manner in which God's people give is a reflection of their commitment to the Lord and the work of the Gospel.
---