Reinforcing core Christian beliefs and principles, the New City Catechism provides 52 questions and answers—one for each week of the year—to discuss and meditate upon.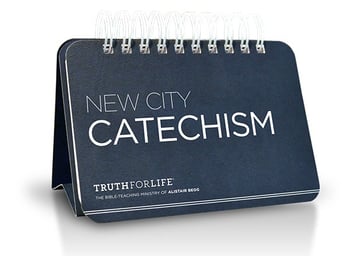 Used by Christians for generations, catechisms are helpful tools for families and study groups to learn and affirm biblical truths. Alistair Begg has led the congregation at Parkside Church through the New City Catechism during Sunday worship services, and you can do the same with your family, Bible study group, or church congregation.
Deepen your biblical knowledge and strengthen your faith as you walk through this easy-to-use desktop format in the new year!
---