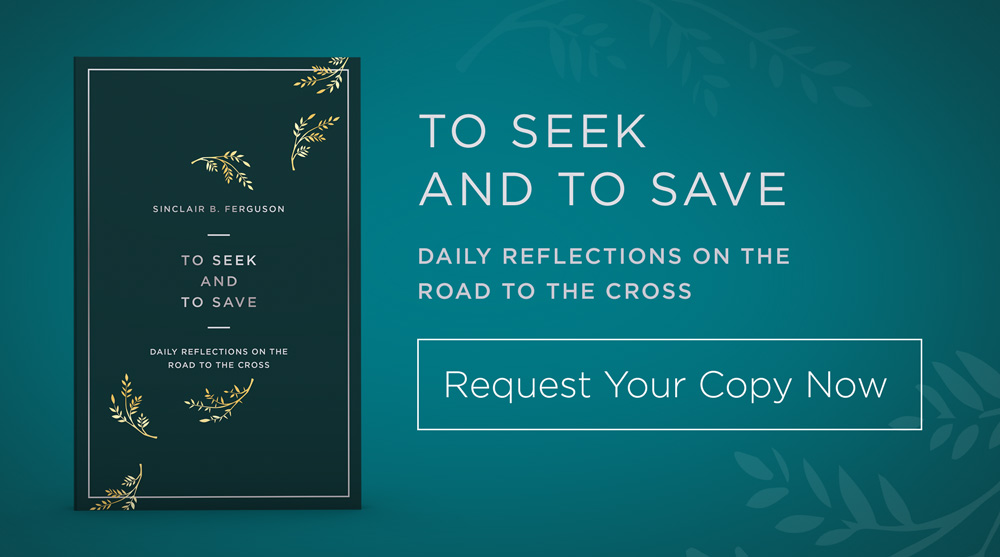 "Prepare to be redirected, challenged and stirred." —Alistair Begg
What would it have been like to travel along the road with Jesus and the disciples as they moved toward the most pivotal point in all of human history—the crucifixion?
Best-selling author Sinclair Ferguson's new release, titled To Seek and to Save, invites us to journey alongside Jesus on His final trip to Jerusalem. In this five-week Lenten devotional drawn from the Gospel of Luke, Sinclair gives us an intimate, up-close look at the vivid characters Jesus encountered as He made His way purposefully toward Calvary. From a speechless man to a fearful flock to an offended Pharisee, Jesus met all kinds of people—some seeking help, some simply curious, and some wanting nothing to do with Him.
In its unique collection of brief daily readings, To Seek and to Save compels us to consider our own response to Jesus as we learn from those who met Him face-to-face. Will we remain curious onlookers? Will we dismiss Him and walk away? Or will we believe that He is who He claimed to be?
To Seek and to Save not only takes us on a journey to Jerusalem but also skillfully takes us on a personal pilgrimage toward Easter, encouraging us to look deep into our own hearts to decide how we will respond to Jesus' invitation to pick up our cross and follow Him.
Request your copy and benefit from the profound daily readings from the second half of Luke's Gospel, thought-provoking commentary, and personally stirring questions from Sinclair.

---