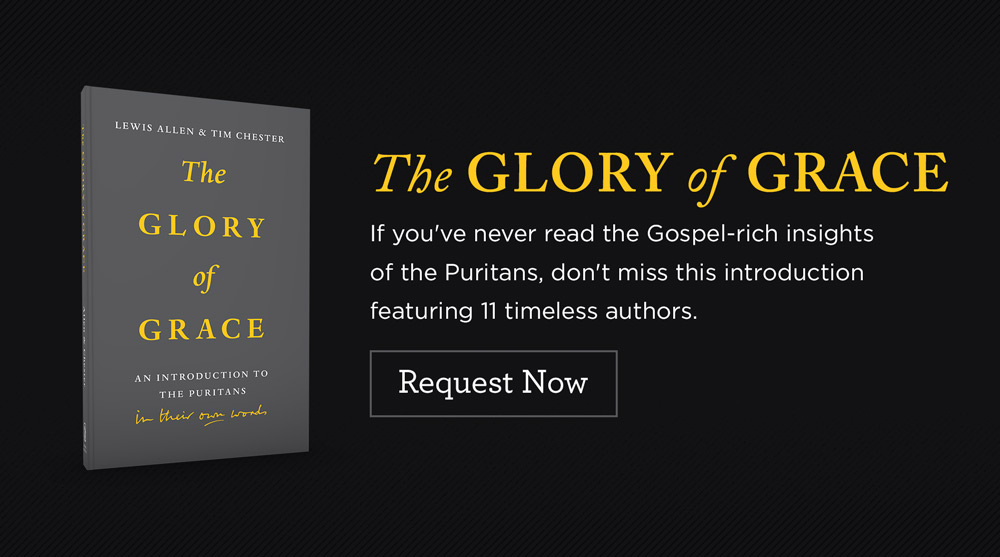 Richard Baxter. Jeremiah Burroughs. John Bunyan. Samuel Rutherford. Do these names sound familiar? The last several decades have seen an increase in the popularity of the Puritans' writings. If you've never benefited from the impassioned writings of these believers don't miss requesting this month's book selection from Truth For Life. It's called The Glory of Grace, and it introduces eleven Puritans, in their own words, with writings on topics including suffering, contentment, loss, assurance, daily discipleship, and more.
As the editors of this important collection write, "We firmly believe that all Christians need to discover the important story of how these men and women sought to follow Jesus Christ. Their convictions resulted in a brave and joyful faith, and the writing they have left us on the Christian life continues to be a rich resource for our own discipleship. ... We want to introduce you to people who had a deep love for Jesus Christ and a great vision for the Christian life. We all have much to learn."
We're pleased to offer The Glory of Grace: An Introduction to the Puritans in Their Own Words as the featured resource. Experience for yourself the powerful life testimonies of these brothers and sisters who bravely lived for Christ through perilous times and places.
---