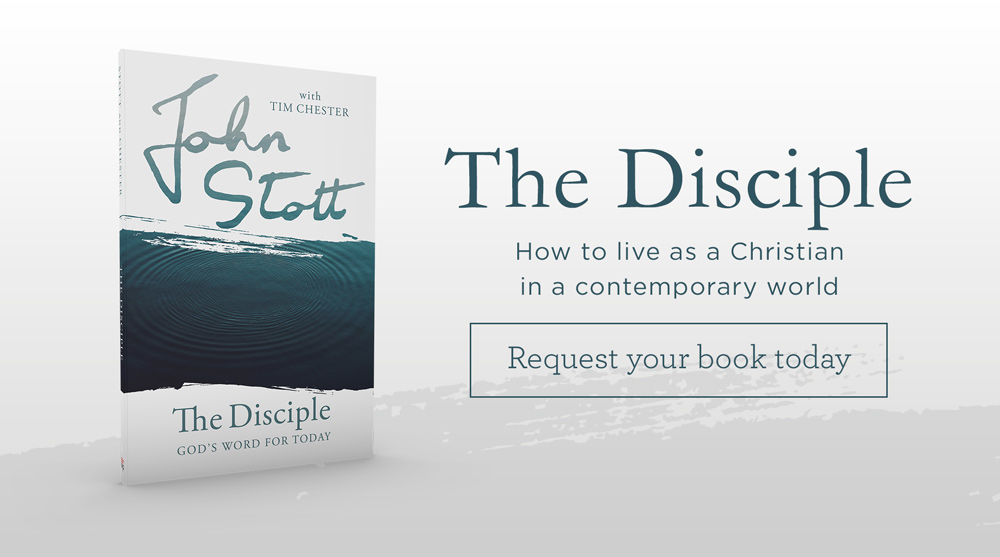 After His resurrection, Jesus told His followers to "go and make disciples." Since then, many have wondered what that the word "disciple" really means. What is a disciple of Jesus Christ?
Known as a respected preacher and author, the late John R. W. Stott answers this question in The Disciple: God's Word For Today. Stott's classic book about discipleship has recently been updated by pastor and author Tim Chester. This new release contains some of Stott's best biblical guidance on the subject of living as a follower of Jesus in a modern world.
Stott explores four key aspects of Christian discipleship:
Listening attentively to the Word of God;
Drawing from our knowledge of biblical instruction rather than trusting in our emotions;
Looking to God to guide our careers, including a call to ministry; and
Expressing genuine Christian love.
The Disciple offers a thoroughly biblical view of discipleship that is unusually helpful for Christians struggling to interact faithfully with the contemporary world. If you find yourself wondering what faithfulness looks like today, request your copy of The Disciple.

---