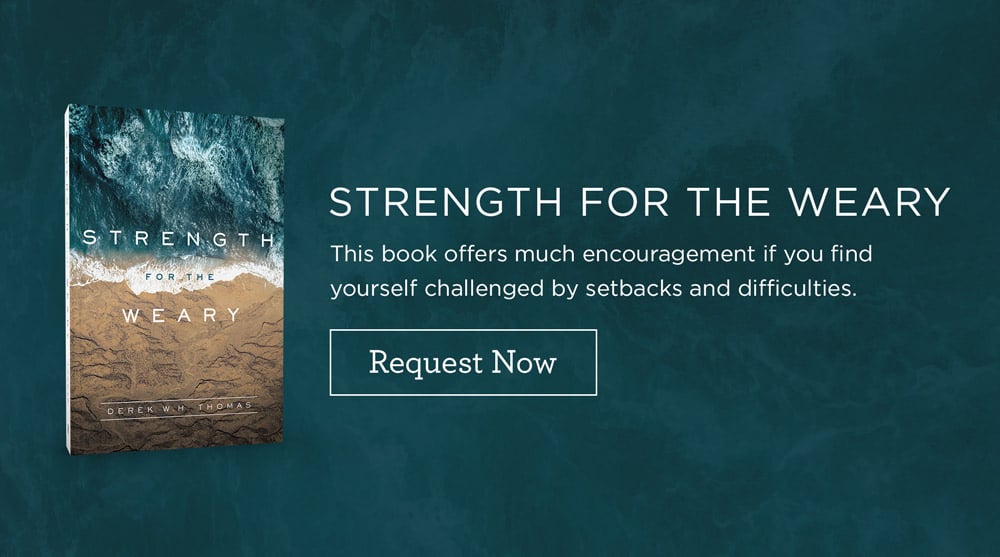 Life's not easy. When hardships come, especially one after the other, we often wonder just how much longer we can keep going. Even the ancient people of God felt this way. So where did they seek comfort? Where can we find strength?
Strength for the Weary offers stirring encouragement for those of us who are struggling through setbacks and challenges. In this book, author, pastor, and theologian Derek W. H. Thomas draws from the eternal promises of God through the prophet Isaiah to help us reboot and find a new reservoir of hope.
The final chapters of the book of Isaiah lay out some remarkable truths about God for His people. The God of comfort has promised to be with us, and all of His children, always. What a sweet consolation amid life's difficulties!
By nature, we're hope-shaped and created to experience fulfillment—and when our reaching, searching, and hope are focused on all that God provides, we can find comfort. Dr. Thomas writes, "Are you weary? Losing faith in God's promises? Tired in the heat of the battle? Overwhelmed by the opposition? Then what you need is a fresh glimpse of the majesty of God." Strength for the Weary offers exactly that.
Be encouraged as you endeavor to live for what is lasting. Request Strength for the Weary today.

---