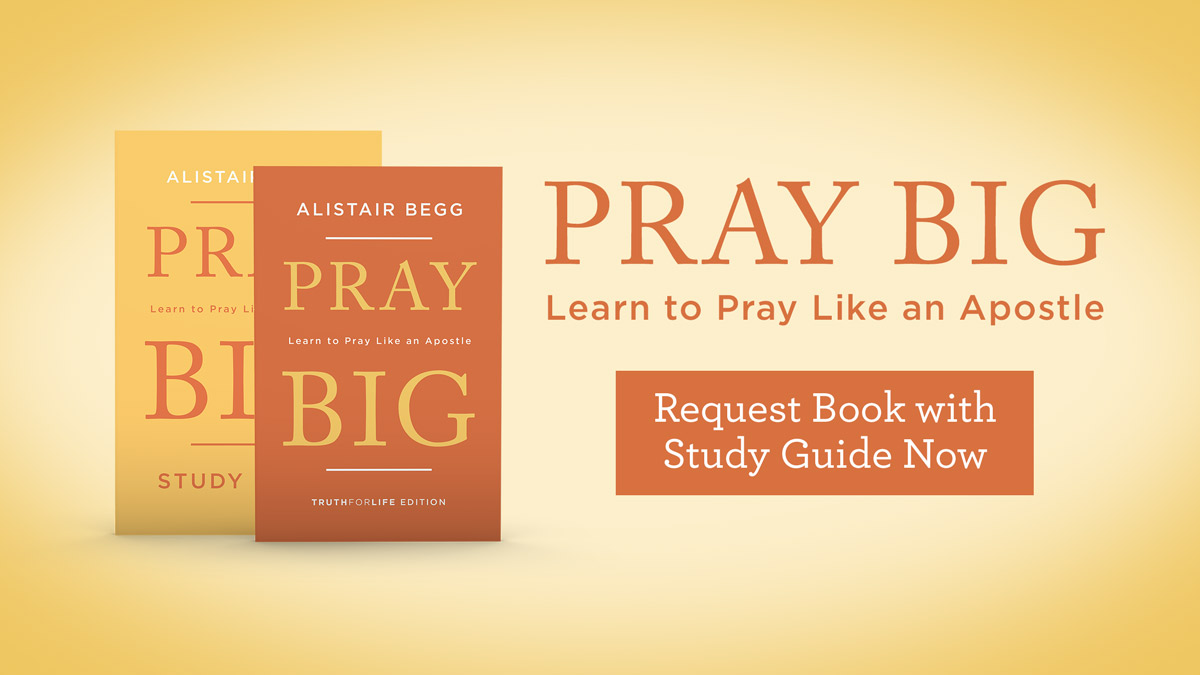 It can be easy to slip into a pattern of unengaged prayer that draws from familiar routines. We can even find our prayers taking on a measure of lifelessness. Consistent, invigorated prayer is hard. Many of us struggle to pray continually and perseveringly, and many of us fail to pray big, bold prayers in line with God's will and the building of His kingdom.
Would you like to pray bigger and better—and enjoy deeper intimacy with God? In his book Pray Big: Learn to Pray Like an Apostle, Alistair Begg helps us do just that as he examines Paul's powerful prayers for the Ephesians.
When you read Pray Big, you'll learn how to pray for yourself and others—to focus on knowing and glorifying Christ; to know the hope of the Gospel and the future riches of eternity; and to know God's sovereign power and unfathomable love. Your focus will increasingly turn from the day's distractions and practical issues to Christ, the Gospel, and eternity.
"My prayers—whether I pray, how much I pray, about what I pray—reveal my priorities. And they reveal how much I really think I need God, or whether I am, deep down, in fact self-assured and self-righteous." — Alistair Begg
You'll be greatly helped by the brief prayers Alistair provides at the end of each chapter of Pray Big. These prayers will guide you into more meaningful prayer patterns. You can even use these prayer-starters to launch family devotions and get the whole family praying bigger and bolder. And you'll benefit further by using the accompanying Study Guide to reshape the focus and passion of your prayers.
Paul prayed big because he believed in an all-powerful, sovereign Lord who loves us—a Father who does what He says He will do. Learn to pray confidently and expectantly as you grasp the bigger picture of who you are and who God is.
Request your copy of Pray Big: Learn to Pray Like an Apostle today. It comes paired with a corresponding study guide.

---