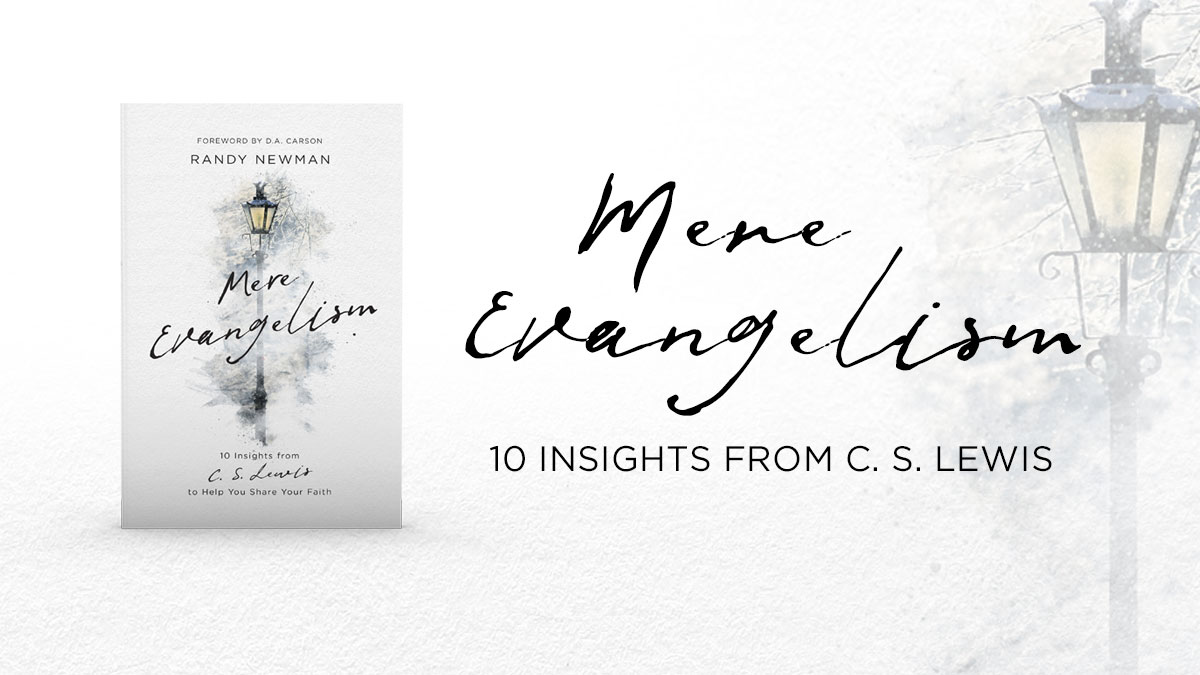 Have you ever felt hesitant to share your faith because you were afraid of how the message might be received? If so, you'll benefit from reading the book Mere Evangelism: 10 Insights from C. S. Lewis to Help You Share Your Faith.
If you're not familiar with C. S. Lewis, he's the author of the classic book Mere Christianity, first published in 1952. Mere Christianity is widely known for the compelling argument it makes for believing the Gospel. Since its original release nearly seventy years ago, Mere Christianity has been instrumental in leading countless people to become followers of Jesus.
What made Lewis's book such an effective evangelism tool? The answer to that question is the topic of Mere Evangelism. The author (who himself became a believer by reading Mere Christianity) explores Lewis's strategies for the making the case to believe in Christ so powerful. Mere Evangelism explores how Lewis responded to tough questions about biblical truth, how he dismantled objections to the Gospel through storytelling, imagery, honesty, and humor, and how he anticipated pushback from intellectual skeptics. In Mere Evangelism, you'll learn how to assimilate these successful approaches into your own evangelistic efforts and how important it is, when telling others about Jesus, to invest in conversations that aim to build trust and break down barriers.
Mere Evangelism unpacks how Lewis used what he knew about God and human nature to share the Gospel in ways that people understood. When you read the book, you'll be able to apply this same understanding when discussing Christianity with others, ranging from those who are simply curious to those who are rooted in skepticism.
No matter your familiarity with C. S. Lewis, Mere Evangelism is a practical book that will encourage and equip you to engage in Gospel conversations with confidence—and also to reassure you that evangelism isn't the result of your own effort but of the powerful truth of the Gospel itself!

---