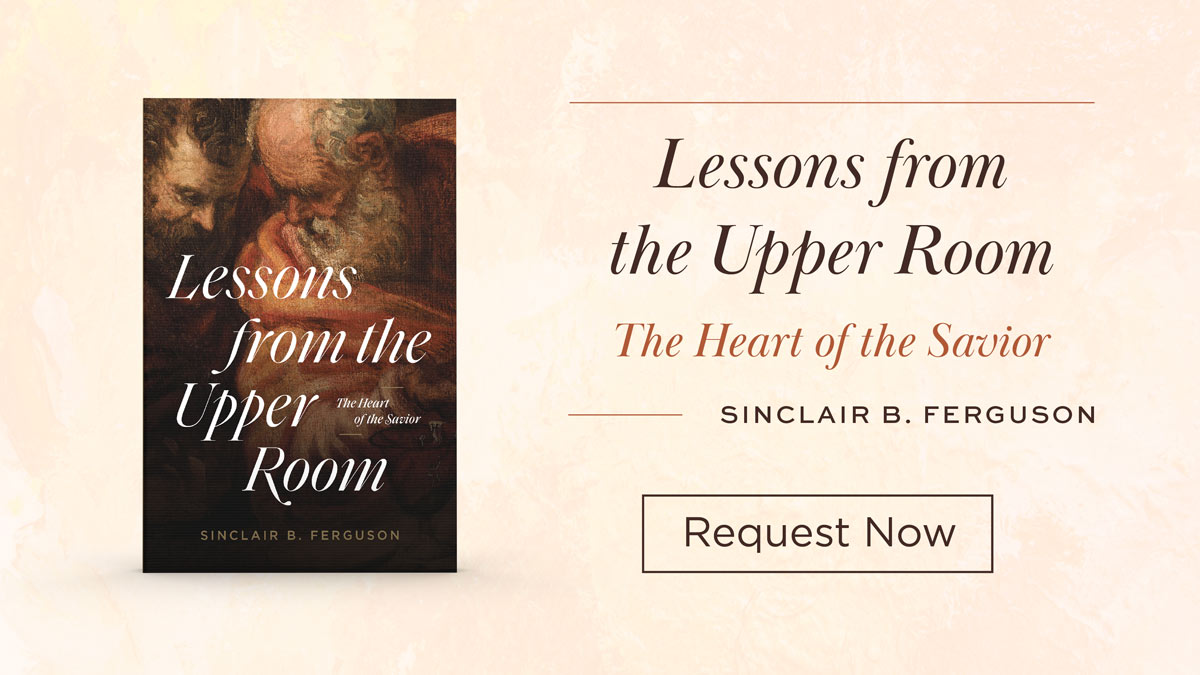 As the shadow of the cross loomed, Jesus shared some of His final hours with His closest friends. They sat with Him, unaware of what would happen the next day, and He served them, taught them, and prayed for them. What would it have been like in that quiet upper room, without even a house servant to wash their feet? Did they realize this was not a typical Passover meal?
In his book Lessons from the Upper Room: The Heart of the Savior, Sinclair Ferguson explores Jesus' Farewell Discourse (John 13-17), painting vivid pictures of the intimate moments between Jesus and His disciples on the night before He paid the ultimate sacrifice on our behalf.
Based on Sinclair's twelve-part sermon series of the same title, Lessons from the Upper Room has the depth of a commentary with the ease of a conversation. Phrase by phrase, he will help you to slow down and focus on the text in new ways, as if you were eavesdropping on Jesus' words and watching every move He made.
Sinclair unpacks five chapters, 155 verses, and fewer than four thousand words in a way that puts the puzzle pieces together in light of the rest of the Bible. He draws us into the scene, showing us Jesus' deepest desires for His people so that we can take delight in how He has overcome the world.
When you read Lessons from the Upper Room, you'll have a close encounter with the thirteen men who shared that unforgettable meal: one who would leave early on a mission of betrayal and the other twelve who would later make their way to the garden of Gethsemane. The next day, one would go to the cross, showing His disciples—and all whom God calls His own—that He loves us "to the end" (John 13:1).
---