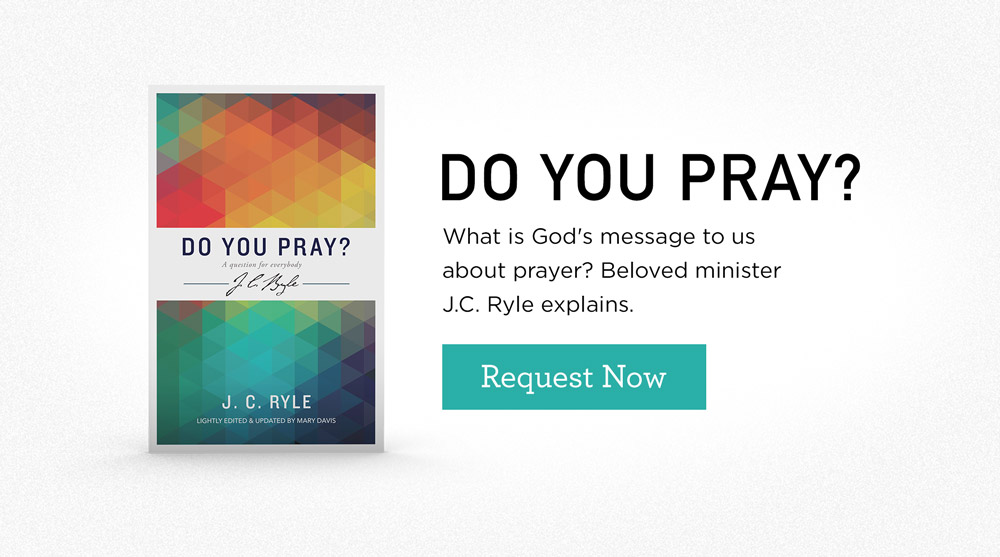 Do you pray? It's a straightforward question, and one that most of us can answer without much reflection. But even if we do pray, what do our prayers sound like? What do they reveal about our hearts?
The nineteenth-century minister J. C. Ryle wrote an important book asking those very questions. Although well-known and beloved for his longer works, Ryle also authored the brief but powerful Do You Pray? as a challenge to readers to consider what prayer really means to us and, most importantly, to God.
We live in a day when prayer meetings are in decline and serious, intimate prayer is rare. Yet, as Ryle observed, "A person cannot possibly live without breathing; nor can they possibly believe without praying." Written with gentleness and clarity, Do You Pray? compels us to recognize prayer as a vital element of the Christian walk.
Whatever state your prayer life is in, the encouraging words of J. C. Ryle urge us to deepen our relationship with God in Christ. Our Father longs to hear from us!

---