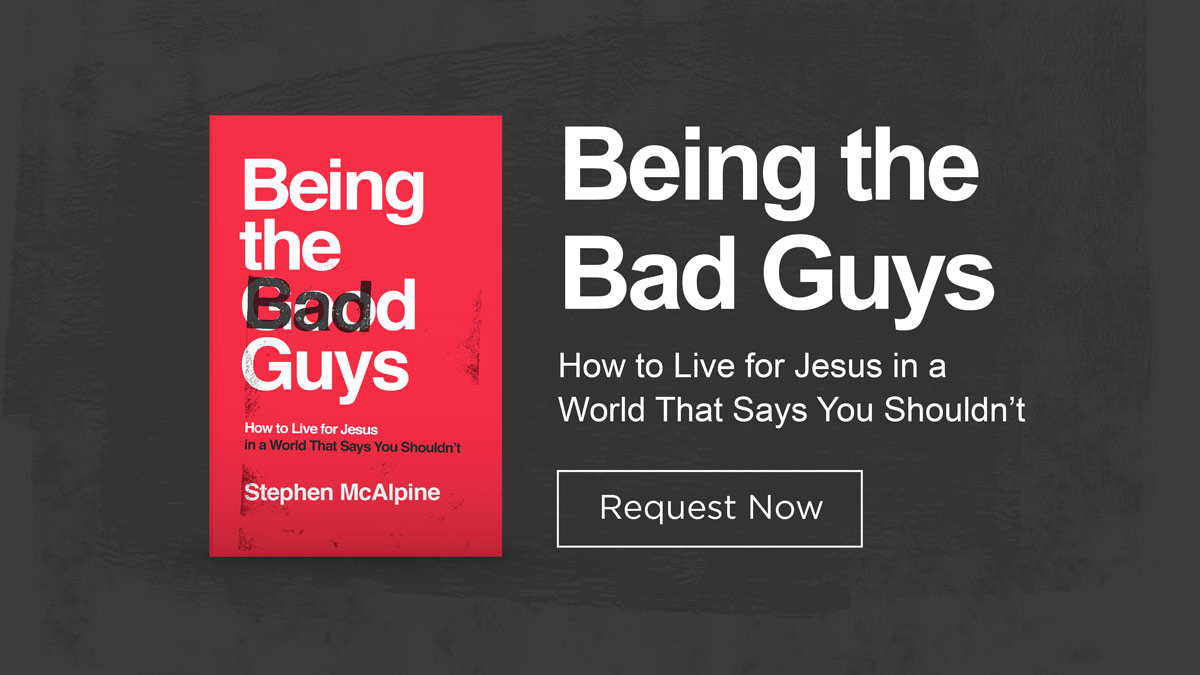 Do you feel alarmed or surprised by how hostile today's culture can be toward Christianity? If so, you aren't alone. The brand-new book Being the Bad Guys: How to Live for Jesus in a World That Says You Shouldn't asks, "How did our world get here, and how did it get here so fast?"
Christians, it seems, are becoming an unpopular minority, and belief in God and all that He intends for His creation is increasingly viewed as being opposed to individual rights, particularly as they pertain to marriage, gender, and sexuality. How do we better understand and navigate this new normal?
Being the Bad Guys is written by pastor and former journalist Stephen McAlpine. In the book, he explores the culture wars that have intensified over the past few years. As he explains, however, with proper tools and know-how rooted in Scripture, believers can stand firm under scrutiny without alienating others or feeding further into the hostility.
If you've been troubled by our culture's increasing acceptance of non-Christian lifestyle norms, you'll find that Being the Bad Guys offers a welcome source of encouragement. This isn't the first time God's people have been seen as "bad guys" in their communities. You'll be reminded that because God is in control, as He has been throughout all of human history, you don't have to fear or reject those around you who have adopted a nonbiblical worldview. Instead, you can honor Christ by living in a winsome and holy manner. Being the Bad Guys explains that patience and understanding is the best approach when facing opposition.
This book is highly recommended for all believers who aim to live out the Christian faith in a way that glorifies God. And if you have a Christian student heading off to college, it'd be a great book to send along with them!

---