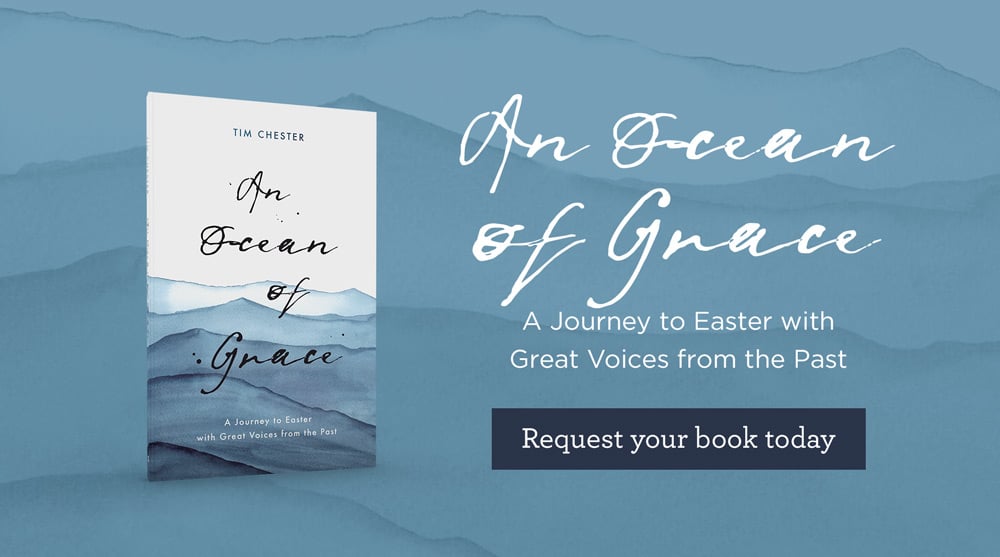 The book of Hebrews encouraged believers in the early church to remain steadfast in their faith by pointing to saints in the Old Testament—men like Noah, Abraham, Jacob, and Joseph, all of whom trusted unwaveringly in God's promises and who were enabled to achieve great things in God's name.
The writer to the Hebrews presents these faithful saints as examples for Christians to follow and inspiringly refers to them as "a great cloud of witnesses."
This idea of drawing encouragement from believers who came before us and served God devotedly to the end is the premise for the Easter devotional titled An Ocean of Grace.
Perfect for reading as you prepare for Easter, An Ocean of Grace presents brief daily meditations for each of the weeks of Lent. These readings include a Bible passage relevant to the lead-up to Easter; a short commentary by the book's author, pastor Tim Chester; and a reflection from past saints, including Augustine, Charles Spurgeon, Puritan John Owen, Martin Luther, and hymn writer Anne Steele, to name a few.
An Ocean of Grace offers encouragement from a more contemporary "great cloud of witnesses" whose deep insights into the saving power of the cross are stirring and profound, like this excerpt from William Symington (1795-1862):
Oh, troubled soul,
find refuge in the intercession of Christ,
which secures the complete salvation of God's chosen people,
which guarantees our entrance into heaven
and underwrites our everlasting blessedness.

Oh, troubled soul,
fear not, for your place in glory is permanent,
sustained continually by the intercession of Jesus.
Each daily reading is greatly faith-strengthening and will intensify your love for Jesus in the days leading up to Easter Sunday.

---