In his book, Taking God at His Word, Kevin DeYoung examines the Scripture to help us rely more fully on the absolute truth of the Bible. In an insightful examination of Scripture, he reminds us that the purpose of God's Word is not to provide an understanding in all things. Instead, the Bible allows us to joyfully participate in an intimate dialogue with God as He gives us all the truth we need to live holy lives.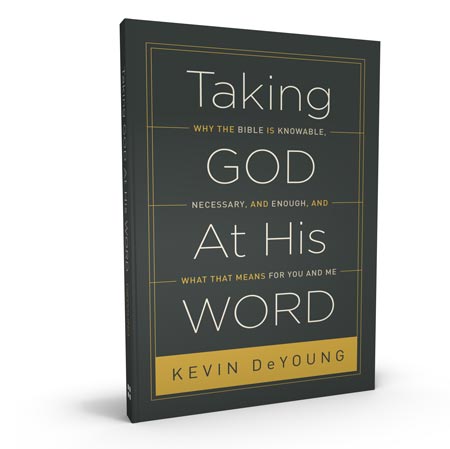 "To affirm the sufficiency of Scripture is not to suggest that the Bible tells us everything we want to know about everything, but it does tell us everything we need to know about what matters most." –Kevin DeYoung
Available in soft cover and e-book version
If you are a Truthpartner, call Customer Service at 1.888.588.7884 or email Truth For Life at truthpartners@truthforlife.org to request this monthly resource.
---