Do you have a young adult, college student or prospective college student in your life? The decisions, lifestyles and pressures of both selecting a college and attending college are challenging, particularly for the Christian.

In addition to these insightful books, Truth For Life recommends the audio series Lessons For Life from Alistair Begg which specifically addresses Christianity within the worldview of young adults. The series can be downloaded free of charge, or accessed at no cost through the Truth For Life mobile app.
---

Teaching from selected Scripture including Psalms, Proverbs, Timothy and James, Alistair Begg speaks to college student audiences about holding firm to Christian convictions. Lessons For Life offers practical, essential teaching on how to resist the destructive traps of laziness, jealousy, and temptation. Using biblical and often humorous anecdotes, this series helps the young and the young at heart steer through the pitfalls of sinful choices and attitudes.
---

Young men and women entering college or taking their first steps out into the world will quickly find their faith put to the test. Contemporary influences encourage us to "live for the moment" and to "seize the day" without regard for eternal consequences. The pressure imposed by society to thrive in a competitive world can breed broken friendships, disappointments, and lure young adults away from their devotion to Christ. Alistair Begg shares wisdom and insight with college students looking to live out their faith.
---

In this series of messages, Alistair Begg takes a closer look at God's providential care and the Christian's appropriate response. We are reminded that God is sovereign over our entire existence and that our lives matter to Him. He uses even our mistakes and disappointments in the process of conforming us to the image of His Son.
---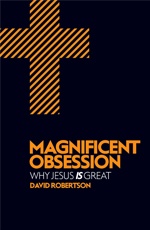 by David Robertson
For the unbeliever, the desire for indisputable proof and hard evidence can be a stumbling block for accepting the foundations of Christianity. David Robertson confronts these stumbling blocks head on and counter argues the atheist perspective point by point. Addressing the historicity of the Gospels, the robust evidence for the miracles of Jesus, and the transforming power of the living Word of God in the Bible, Robertson firmly exhorts that faith in Christ is not based on ignorance, but on knowledge.
---
by Alex Chediak
At a time when college has never been more expensive, too many children are failing. What makes the difference? The answer is character, a strong faith, and a willingness to delay gratification. Ideally, these values are learned at home.

In this book, Dr. Alex Chediak provides everything needed to help teens successfully navigate the college years and beyond. Preparing Your Teens for College covers all the hot-button issues: studying, grades, time management, choosing a major, friendships, dating, what to look for in a college (and how to pay for it), God, and much more. This book is about getting teens ready to leave home and enter the adult world with the faith, character, and maturity to be successful. It's not about training them just for college but for the totality of their lives.
---
by James Anderson
What's your world view? It's a big question. And how we answer it is one of the most important things that define who we are.

For young people unsure of what they'd say, James Anderson takes readers on an interactive journey of discovery aimed at helping people understand and evaluate the options when it comes to identifying their personal worldview. Cast in the mold of a classic "Choose Your Own Adventure" story, What's Your Worldview? provides a framework for intellectually satisfying answers to life's biggest questions—equipping readers to think carefully about not only what they believe but why they believe it.
---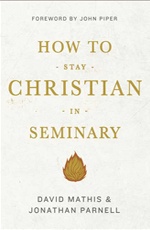 by David Mathis and Jonathan Parnell
Seminary can be thrilling, with the potential to inspire and equip church leaders for a lifetime of faithful ministry. But it's not without its risks. For many who have ignored the perils, seminary has been crippling. However, with an extra dose of intentionality, and God's help, this season of preparation can invigorate a young man's affections for Jesus.

How to Stay Christian in Seminary takes a refreshingly honest look at the seminarian's often-neglected devotional life, offering real-world advice for students eager to survive seminary with a flourishing faith.
---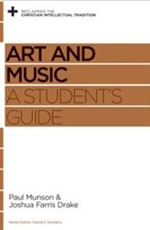 by Paul Munson and Joshua Farris
God made us to enjoy beauty wherever we find it, whether it's music or the visual arts. But sin finds ways to obscure what is right in front of our eyes and ears.

Drawing on years of teaching experience, two professors offer tips for understanding, evaluating, and appreciating art in all its forms while highlighting the important ways in which art and music reflect the glory of God. This book will help readers better understand and appreciate humanity's pursuit and imitation of beauty through artistic expression—a vital means by which we bear witness to the beauty of our Creator.
---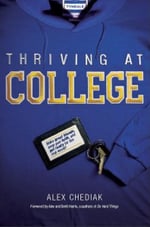 by Alex Chediak, Alex Harris and Brett Harris
Going to college can be exciting, anxiety inducing, and expensive. Parents want their children to get the most out of their college experience and are often unsure what advice to give. Thriving at College by Alex Chediak contains wisdom and practical advice from a college professor and student mentor. Thriving at College covers the ten most common mistakes that college students make, and how to avoid them.
---
by David A. Horner
The university world can be a confusing place, filled with many competing worldviews and perspectives. Beliefs and values are challenged at every turn. David Horner offers advice to college students with this guide to thinking and flourishing as a Christian. Carefully exploring how ideas work, he gives essential tools for thinking contextually, thinking logically and thinking from a worldview perspective. Horner explores how to handle doubts, with an eye toward not just thinking clearly but also living faithfully.
---
by Kevin DeYoung
Pastor and author Kevin DeYoung counsels Christians to settle down, make choices, and do the hard work of seeing those choices through. "Too often," he writes, "God's people tinker around with churches, jobs, and relationships, worrying that they haven't found God's perfect will for their lives. Or, even worse, they do absolutely nothing, stuck in a frustrated state of paralyzed indecision, waiting for clear, direct, unmistakable direction." Just Do Something will resonate with young men and women looking for direction.
---
by J. Budziszewski
How do young men and women stay open about their faith in the face of potential ridicule? How to Stay Christian in College guides students through the maze of campus realities, including dating, sex, honesty, and more.
---
by Thomas A. Shaw
Parents of teenagers in high school will appreciate this resource as they wade through a myriad of details concerning college applications, financial aid applications and admissions procedures. Tom Shaw, as a parent of college-bound teens, and as a seasoned educator and Christian college administrator, helps parents guide their teens to making the best choice for their college experience.
Tom Shaw helps parents answer questions like: Is college the right choice for my teen? Would my teen thrive best in a secular or Christian environment? What are the differences between private, liberal arts and big state schools? How do I get involved without appearing controlling or overbearing? Written from the perspective of a Christian parent, this book places particular emphasis on the parent's role as nurturer and shepherd of their child's spiritual future.
---
by John Piper
It's easy to slip through life without taking any risks or without making life count. But life is not to be wasted. John Piper teaches young men and women that they "don't need to know a lot of things to make a lasting difference in the world, but have to know the few, great, unchanging, and glorious things that matter and be willing to live and die for them."
John Piper's plea to a generation is, "Don't waste your life!" This book is a passionate call to make life count for eternity. He acknowledges that there are risks for those who seek to make a lasting difference by faith, yet believes that they are risks worth taking for the cause of the Gospel.
---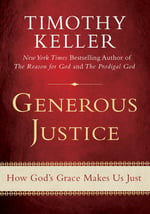 by Timothy Keller
It is commonly thought in secular society that the Bible is one of the greatest hindrances to doing justice. But Timothy Keller sees it another way. In Generous Justice, Keller explores a life of justice empowered by an experience of grace. This book will help young believers who find the Bible a trustworthy guide, as well as young men and women who suspect that Christianity is a regressive influence in the world.
---
by Lee Strobel
Lee Strobel applies his journalistic perspective to answer questions about Jesus by evaluating the credible evidence that proves Jesus of Nazareth really is the Son of God.
Retracing his own spiritual journey from atheism to faith, Lee Strobel, former legal editor of the Chicago Tribune, cross-examines a dozen experts with doctorates from schools like Cambridge, Princeton, and Brandeis who are recognized authorities in their own fields. Strobel challenges them with questions like: How reliable is the New Testament? Does evidence for Jesus exist outside the Bible? Is there any reason to believe the resurrection was an actual event?
Strobel's point-blank questions make this Gold Medallion-winning book a recommended read for college students looking for pragmatic answers.
---
by Andreas J. Kostenberger
The Character of God and the Pursuit of Scholarly Virtue explains that we are called to excellence in all activities of life, not least in scholarship and ministry. Outlining virtues directly related to vocation and scholarship, Andreas Köstenberger explains that there is a way to be a better person and a better scholar—without needing to sacrifice faith at the altar of academic respectability.
---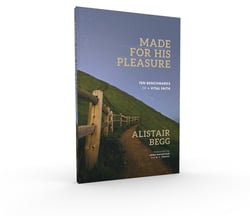 by Alistair Begg
Spiritual fitness is not a series of straight, 100-yard sprints, but rather a life-long cross-country run of endurance and perseverance. In Made For His Pleasure, Alistair Begg helps us understand that a life that is truly fulfilling gives back to God the talents and abilities He has given us to be used for His glory.
---
by Timothy Keller
Timothy Keller uncovers the essential message of Jesus, locked inside His most familiar parable. Within that parable, Jesus reveals God's prodigal grace toward both the irreligious and the moralistic. This book will challenge both the devout and skeptics to see Christianity in a whole new way.
---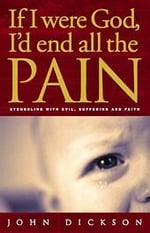 by John Dickson
Why doesn't God do something about all the suffering in the world? Why does he allow bad things to happen? In fact, can we still believe in God in the face of all the suffering and pain still present? John Dickson looks honestly at these questions and provides compelling answers.
---
by David S Dockery and Timothy George
A college education becomes truly meaningful when faith affects what happens in the classroom every day. Surveying the long-standing history of Christian thinkers, ranging from the Apostles to the Reformers to the 21st century's greatest theologians, this book introduces readers to the distinctive way that Christians throughout the years have read the Bible, formulated doctrine, provided education, and engaged the culture.
---