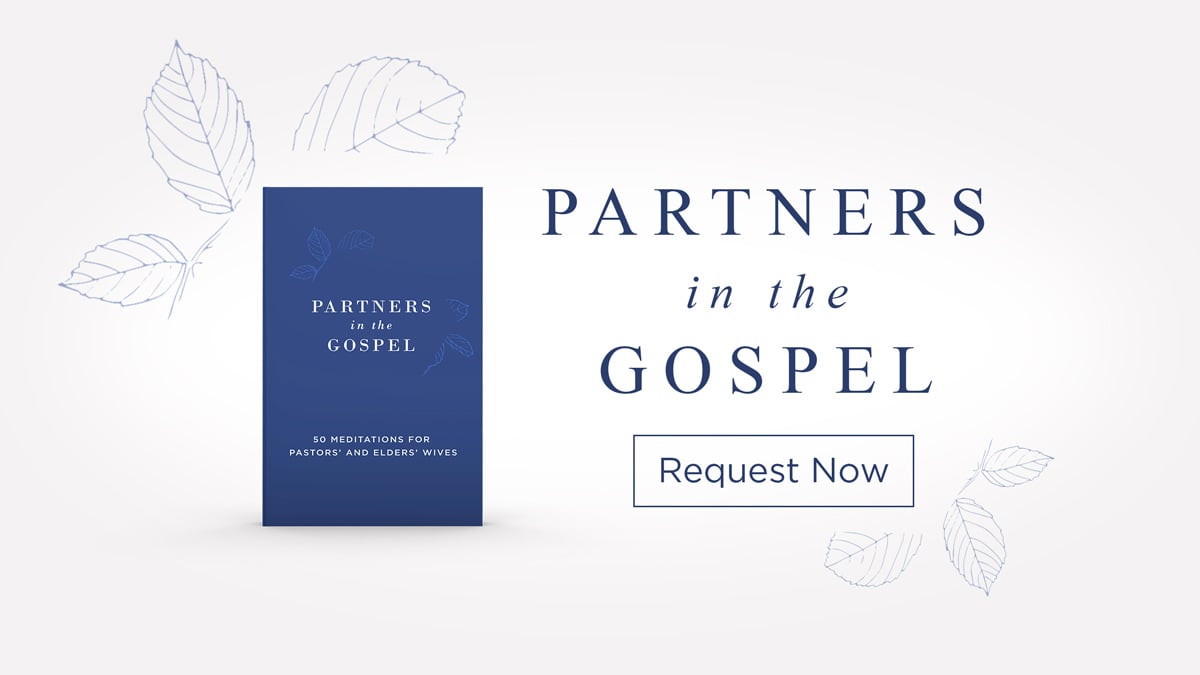 When a man is called into ministry, it often involves years of study, seminary, and internships—but there is often little preparation for his wife who serves alongside him. Partners in the Gospel: 50 Meditations for Pastors' and Elders' Wives addresses the joys and challenges that come along with the unique role of a pastor's wife so that she is better equipped to care for the church and her family.
This devotional book is written by an author who understands ministry partnership. She is a pastor's wife whose personal experience in this unique role prepared her to encourage other women serving alongside their husbands. The fifty daily reflections offer a source of strength to all women who navigate the demands of being a pastor's or church elder's wife and will be a particular help to women new to this form of service who are wondering what the role should look like. Addressing the themes of heart, home, church, and community, each reading will help women stand firm in their faith as role models within the church. Every devotion also includes a relevant passage from Scripture and opportunities to pray and reflect based on stories that are highly relatable to service in today's church culture.
Partners in the Gospel focuses on the joys of serving together in ministry using biblical narratives, like that of Paul's church plant partners Aquila and Priscilla, to guide pastors' and elders' wives through busy seasons and difficult circumstances in the church. This book is filled with compassion and perspective as a reminder that God's grace is sufficient for the ministry work that He has given to you.
A copy of Partners in the Gospel makes a thoughtful and lasting gift for the pastors' or elders' wives in your life. It also makes an insightful resource for those who want to understand how to pray for and help the women who play a vital role in the life of your pastor.

---