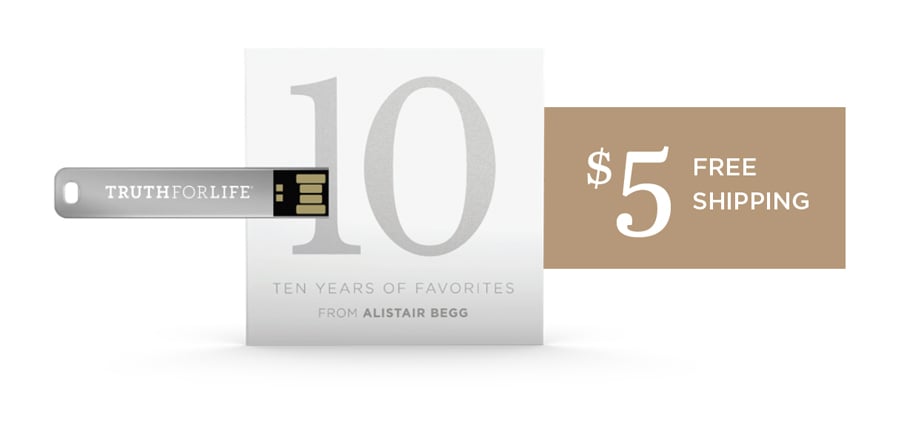 There's nothing we love more than hearing of unbelievers becoming committed followers of Jesus Christ.
And that's why we're so grateful to offer quality Bible teaching materials at cost!
Today, you can order Ten Years of Favorites— an extraordinary collection of Alistair's most popular messages from the past ten years. And the best part is the price!

It's Truthpartner giving that makes this remarkably low price possible.
Truthpartner giving offsets the cost of high quality Bible teaching materials like this one, so that price is never a barrier to anyone who wants to know more about Jesus.
When you become a Truthpartner, you help make all of Alistair's online teaching free and all of our books and Bible-teaching series available for just a few dollars.
No Truthpartner donation is too small. And you can be assured that other listeners like you will be grateful.

---