"I read the book through in one sitting—it is realistic, challenging, and wonderfully helpful. I am anxious to get this book into the hands of my congregation."
—Alistair Begg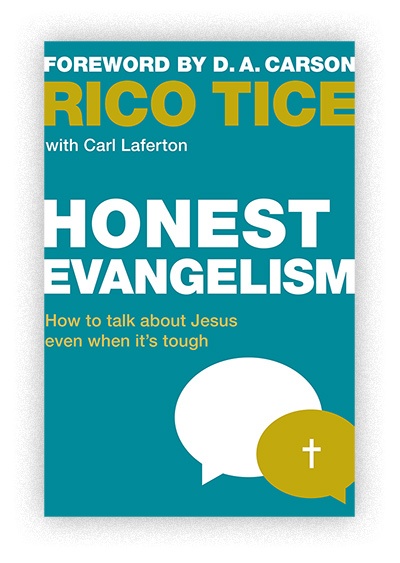 Talking about Jesus with friends, relatives, and colleagues is hard. We fear rejection, we fear failure, and we worry that we won't convey the Gospel message with the skill and knowledge worthy of the Lord Jesus. Yet author and pastor Rico Tice encourages us to overcome our fears for the sake of those whom we long to see find salvation in Christ.
Unlike theoretical books about how we are called to evangelize, Honest Evangelism takes a practical, step-by-step approach that gives us a framework for planning and formulating our conversations and shows us how to gracefully share the truth of salvation.
Hear author and pastor Rico Tice share how he overcomes his own hesitation about introducing others to Jesus in an extended interview with Bob Lepine.
If you are a Truthpartner, call Customer Service at 1.888.588.7884 or email Truth For Life at truthpartners@truthforlife.org to request this monthly resource.
---