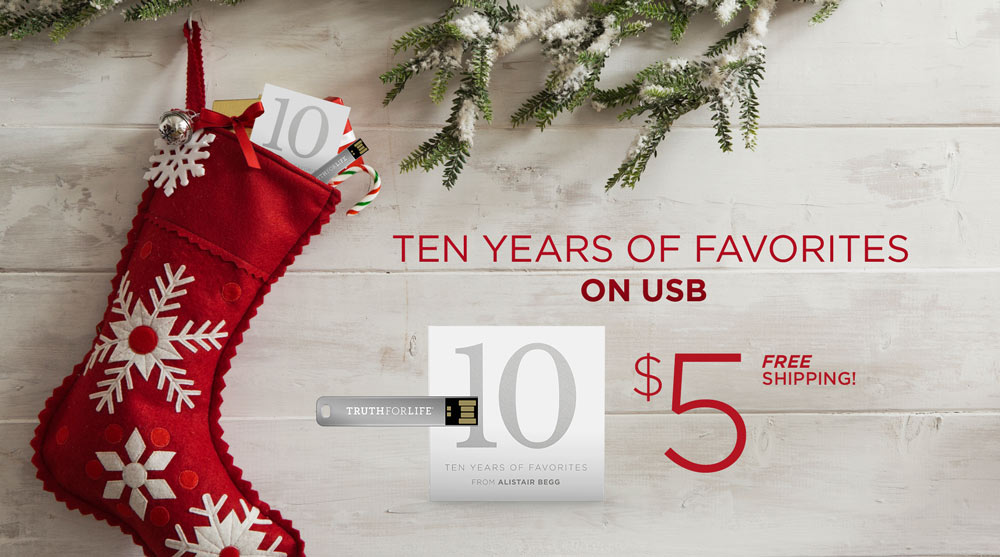 At Truth For Life, we believe that God's Word through Scripture is timeless, reaching across the ages to bring His truth to His people and to make new worshippers of the wayward and wandering.
This conviction has been our compass for twenty-five years.
Now, to celebrate our silver anniversary, we've compiled 123 of Alistair Begg's most requested messages from the past decade for the first time on one USB. Ten Years of Favorites is a treasure trove of learning from the Old Testament narratives, the Gospels, the Epistles, and much more!
Exploring the breadth and depth of Scripture, these messages from Alistair survey God's wisdom on relevant, practical topics such as family, mortality, and church life, as well as rich theological issues such as the Bible's authority and our hope for eternity.
Our most extensive compilation yet provides hours of rich study in God's Word on a single USB.
Order yours today and buy extras for gift giving—Ten Years of Favorites makes a great stocking stuffer and is a wonderful way to share the Good News this Christmas!
Only $5 plus free shipping!

---