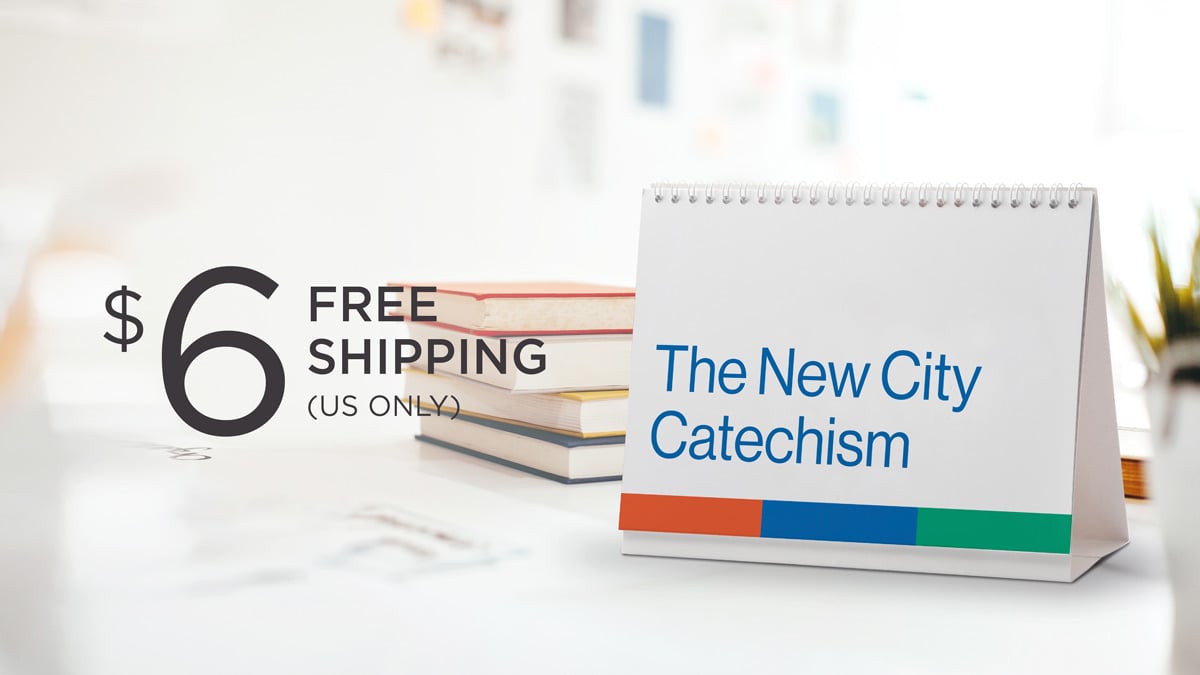 You're likely familiar with the term catechism: a statement of faith or the study of Scriptural doctrine using the practice of group recitation. The earliest catechisms date all the way back to the first century. They were used to teach foundational beliefs to the early Christian church.
Christian catechisms have been used ever since to explain the Gospel clearly and comprehensively, and also to lay out the building blocks on which the Gospel is based, such as the biblical doctrines of God, human nature, sin, and more. Catechisms help Christians avow the truth of Scripture in a way that not only affirms biblical truth but also addresses and counteracts errors and false beliefs prevalent in the culture.
The New City Catechism is a joint adult and children's catechism adapted by pastors Timothy Keller and Sam Shammas from the Reformation catechisms, including Calvin's Geneva Catechism, the Westminster Shorter and Larger Catechisms, and the Heidelberg Catechism. Using updated language, the New City Catechism was first published in 2012. It presents 52 questions and answers—one question and answer for each week of the year—and is divided into three parts to make it easier to learn in sections:
Part 1 — God, Creation and Fall, Law (20 questions)
Part 2 — Christ, Redemption, Grace (15 questions)
Part 3 — Spirit, Restoration, Growing in Grace (17 questions)
Because the catechism is intended to be dialogical, it's best to learn the questions and answers as a family or in a study group. However, the catechism can also be used for personal meditation week by week for people new to the faith, by those interested in learning what Christians believe, and to facilitate long-time followers of Jesus working through a review of foundational doctrine of Christianity.
While new catechisms should be in line with older catechisms that are true to the Word of God, cultural change, modern temptations, and contemporary challenges are reasons to effectively equip Christians today with the unchanging truths of the Gospel.
The New City Catechism comes highly recommended by Alistair Begg, who is leading the Parkside Church congregation through this affirmation of faith throughout 2022.
The easy-to-use flipbook presents each of the 52 questions and answers one at a time, making it convenient to store on your desk, nightstand, or kitchen counter, thereby facilitating frequent reflection.
The flipbook makes a great gift for your high school graduate or college student. The brief questions and answers make it easy for busy students to reaffirm their faith daily while away at school.
Families can work their way through the flipbook questions one week at a time. The children's answers are an excellent source for teaching and discussion.
Bible study groups may find it helpful to spend the first five to ten minutes of their study time looking together at only one question and answer, thus completing the catechism in a year.
Made available to Truth For Life by The Gospel Coalition and Crossway Publishing.

---